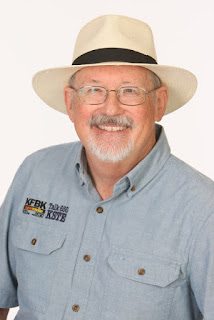 'Farmer' Fred Hoffman's shows air
Sunday
mornings.
(Photos courtesy Fred Hoffman)
What's happening? Listen Sunday and find out
Smoke, drought, roses, tomatoes and more; this trio has plenty to talk about.
Sacramento Digs Gardening's Debbie Arrington and Kathy Morrison join "Farmer Fred" Hoffman for his two radio shows Sunday, Nov. 18. Arrington and Morrison will cover current local garden topics as well as the evolution of their local gardening blog.
Arrington, formerly of The Sacramento Bee, is an award-winning garden writer and consulting rosarian. Morrison, another Bee alumnus, is an experienced community gardener and tomato fanatic.
Tune in to hear Farmer Fred and his guests on "The KFBK Garden Show" from 8 to 10 a.m. on KFBK, 1530 AM, and "Get Growing" from 10 a.m. to noon on KSTE, Talk 650 AM.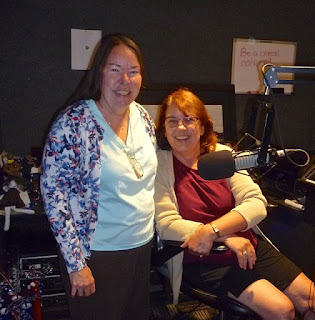 Debbie Arrington and Kathy Morrison brought
Sac Digs
Gardening to radio listeners in August.
They'll be back Sunday.
Since its debut June 1, Sacramento Digs Gardening has rapidly grown into a valuable resource for the local gardening community with news, events, tips, recipes and more.
Find it at
http://sacdigsgardening.blogspot.com
or on Facebook at "Sacramento Digs Gardening."