Welcome storms bring much-needed precipitation
Rain! Wednesday's storm is the first significant precipitation Sacramento has received since May.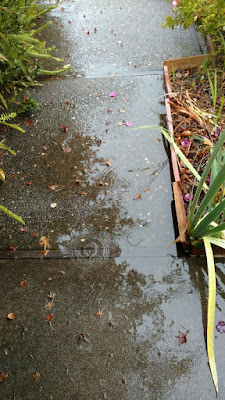 Raindrops splatter in puddles Wednesday


morning. (Photos: Debbie Arrington)
Besides ending a six-month dry spell, this rain also will clean wildfire smoke and particulate matter out of the air, bringing relief to our lungs.

Before the second of this one-two storm punch exits on Friday night, we're expected to receive as much as 1 1/2 inches, according to the National Weather Service.

Is your garden ready?

Wednesday's rain will be relatively light compared to Friday's anticipated deluge, with a break on Thursday. So, there's still time to get outdoors and take care of things.

Clear debris away from storm drains. Make sure downspouts on roof gutters are cleaned out and allowing rain water to flow. Sweep leaves off walkways, especially if you're expecting Thanksgiving guests.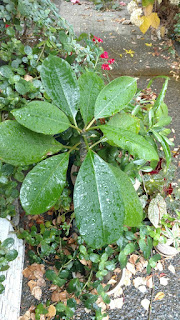 Plants will get a much-needed rinse

Let this rain give all your plants a good soaking. Pull potted plants out from under eaves so they can get a drink, too. Remove saucers from under pots and dump any accumulated water. (That's prime mosquito-breeding territory.)

Then, turn off the sprinklers. No extra irrigation should be needed for at least a week.