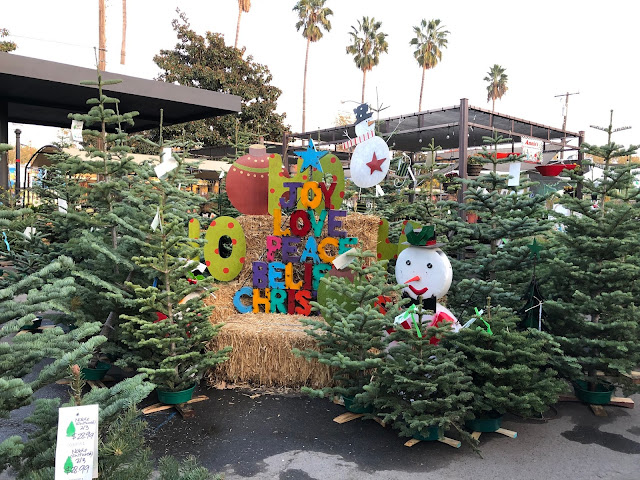 The Plant Foundry has transformed into a winter wonderland for the holiday season. (Photos courtesy The Plant Foundry)
Oak Park nursery and garden store celebrates season in style
In just four years, The Plant Foundry in Sacramento's Oak Park has become a holiday destination, especially for gardeners.

On Saturday, Dec. 1, the popular nursery and garden-minded gift store hosts its fourth annual Holiday Open House.

"We are happy to be celebrating our fourth Christmas in Oak Park at our annual Open House," said owner Angela Pratt. "The event is all day from 9 to 5. Beers in Sac will be running their beer/wine/craft cocktail bar, Yolanda's Tamales will be selling fresh, hot tamales, and we'll have a live holiday jazz guitar performance by local guitarist Doug Pauly from 1 to 3 p.m.
"We're also expecting a visit from Santa!"

Rain or shine, the special event includes stuff for the whole family, including kids and canines.
"This is a family-friendly and dog-friendly event," Pratt said.

Complimentary hot cocoa, cider and candy canes will be offered. Also, 4 R Friends: The Street Vets, an animal rescue group dedicated to bringing veterinary care to under-served neighborhoods, will have an information table and more special guests.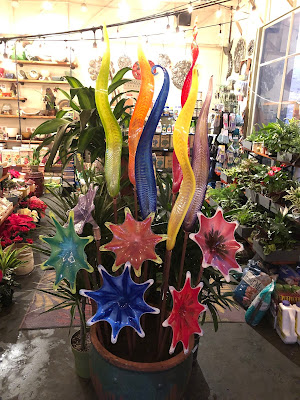 The gift shop at the "urban nursery" has many unusual items.
"You'll get to meet some of their sweet pups," Pratt said.

The Plant Foundry has an excellent selection of fresh-cut Christmas trees including some Sierra-grown Silvertips. Sizes range from tabletop 2-footers up to about 9 feet.

"The bulk of our trees come from a family farm in snowy Mossyrock, Washington," Pratt said. "Varieties include Cultured Nobles, Natural Nobles, Fraser fir, Nordmann fir, Douglas fir, and Grand fir.

"We're also very excited to offer California-grown Silvertips," she added. "Ours come from family-farmed land in the high Sierra.

"All of our trees are freshly cut and in water while they are on our lot," Pratt said. "We also sell fresh wreaths, and fresh garland is available by the foot."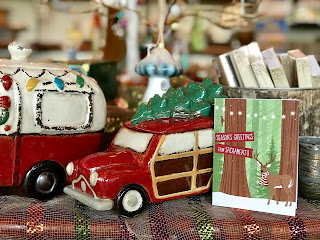 Christmas decor and cards are now in the shop.
Patrons will find plenty of unusual items to put on -- and under -- that tree as well as decorate the whole house, inside and out.

Said Pratt, "Don't miss our Holiday Gift Shop, which is filled to the brim with ornaments, poinsettias, Christmas cacti, cyclamen, unique pottery, bulbs for forcing and gifting, budding and blooming orchid plants direct from Hawaii, and great gifts for plant lovers of all ages. "

Located at 3500 Broadway, Plant Foundry continues to expand its offerings year round.

"We're still aiming to fill the organic and artisan niche at our urban nursery," Pratt said. "We continue to buy from our favorite growers and vendors, and are always on the lookout for new and unique plants, products and gifts."