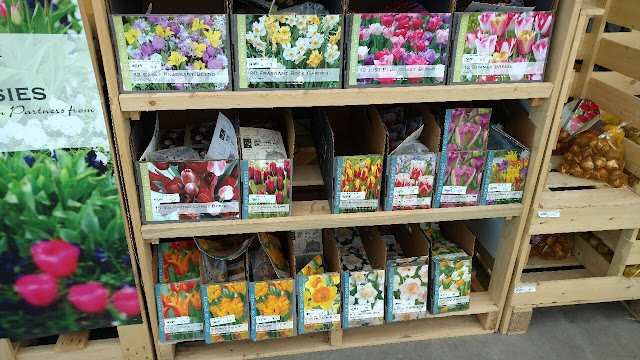 Nurseries have plenty of bulbs in stock. (Photos: Debbie Arrington)
Still time to plant; make most of breaks between storms
What a difference a few rainy days make! After a bone-dry October and smoke-filled November, we've gone from droughtlike conditions back to almost normal seasonal precipitation.
Our recent storm has nearly caught up Sacramento rainfall totals to where we should be on Dec. 1. According to the National Weather Service, Sacramento Executive Airport received 1.53 inches since Wednesday. That brings the season total up to 2.75 inches; normal is 3.5 inches for these first two months. All but 0.04 inches of that total came since Nov. 21.
That total also made November rainier than normal. On average, Sacramento gets 2.09 inches in November.
December usually is among the wettest months in Sacramento, averaging 3.27 inches. Right now, it looks like it will be just that.
This month starts out rainy with a chance of showers through Wednesday night, the NWS predicts. But between storms there will be bright sun (and fog).
Make the most of those breaks in the weather to take advantage of soft soil.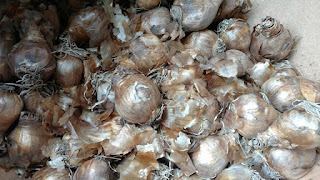 Daffodil bulbs can go right in the ground now.
* Ground temperatures are still warm enough to make a difference and help transplants get established. It's a good time for planting trees, shrubs, perennials and bulbs.
* Bare-root season begins now. Plant bare-root berries, kiwifruit, grapes, artichokes, horseradish and rhubarb. Beware of soggy soil. It can rot bare-root plants. If the soil is too wet, wait a few days. Add some compost or potting mix to the planting holes.
* Time to take the bulbs out of the refrigerator and plant them. Want bulbs with no chill required? Daffodils, Dutch iris, freesias, anemones, ranunculus and more can go straight in the ground.
* Rake up leaves knocked down by these storms. Recycle them into mulch or compost.
* Rake and remove dead leaves and stems from dormant perennials. Use markers or stakes to remember where those perennials are planted.
* Prune non-flowering trees and shrubs while they're dormant. It's easier to prune deciduous trees without their leaves.
* Just because it rained doesn't mean every plant got watered. Give a drink to plants that the rain didn't reach, such as under eaves or under evergreen trees.
* Need some instant color? Set out cool-weather annuals such as pansies and snapdragons.
* Lettuce, cabbage, broccoli, chard, kale and several other leafy greens can be planted now. Plant garlic and onions.