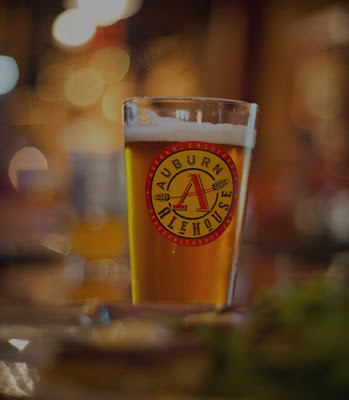 Auburn Alehouse will be among the craft breweries offering
tastings
during the Auburn Christmas street party.
(Photo courtesy Auburn
Alehouse)
Classic Christmas mixes beer, bourbon tasting in free street fair
Take a break from gardening and catch a Classic Christmas on Saturday night with plenty to get grown-ups in the holiday spirit.

From 5 to 9 p.m. Dec. 15, Old Town Auburn closes its streets and rolls out the cheer with a huge street party. Admission is free.

Four local craft breweries including Auburn Alehouse will host tastings along with a bourbon tasting station, serving craft spirits.

Several vendors and restaurants will offer food and beverages (including coffee and hot cocoa). Auburn Hook & Ladder No. 1 will serve its famous chowder out of Auburn's historic firehouse.
Local craftspeople will sell handmade, home-grown and unique wares. Manzanita headlines the evening's musical lineup.

Plenty of fun will be available for kids, too. Hayrides will be offered from Old Town Auburn to Park Victorian (culminating in free family photos and warm beverages). Children also can take part in Christmas crafts and entertainment. Of course, Santa is expected to drop by.

Parking is available in several structures and lots off Lincoln Way and Auburn Folsom Road near the the heart of Old Town.