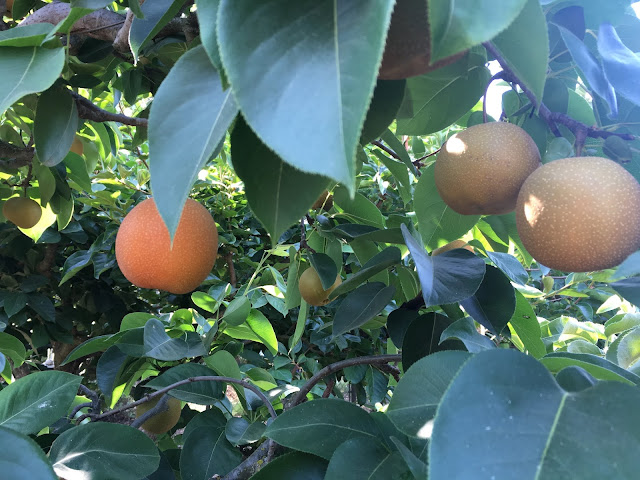 Want a bountiful harvest this summer? Learn how to prune your fruit trees -- like this Asian pear at the Fair Oaks
Horticulture Center -- from the UCCE Sacramento master gardeners this weekend. (Photo: Kathy Morrison)
Master gardeners show how at winter workshop
The secret to a productive fruit tree, berry bush or grapevine often comes down to proper pruning. Learn from the experts Saturday morning during a free winter pruning workshop, hosted by the UC Cooperative Extension master gardeners of Sacramento County.
From 9 a.m. to noon this Saturday, Jan. 19, master gardeners will demonstrate winter pruning of deciduous fruit trees, blueberries, cane berries, grapevines and landscape trees.
Master gardeners will use their own "easy reach" orchard for demonstrations at the Fair Oaks Horticulture Center, 11549 Fair Oaks Blvd., Fair Oaks. See how to grow fruit on shorter trees that don't require ladders for harvest. This method also is ideal for small space gardening, among the spotlighted topics at this workshop.
Also learn how to incorporate more herbs into home landscapes. Got a problem or garden mystery? Bring questions to the Ask the Master Gardener table. Samples (in zippered plastic bags) or photos can be helpful.
Details:
http://sacmg.ucanr.edu
.