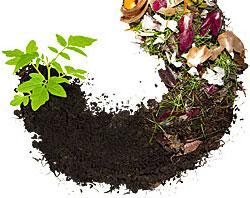 Sacramento County master gardeners teach
the basics of composting at two workshops.
(Photo: Courtesy UCCE)
Learn to compost at two master gardener workshops
Turn your kitchen and yard waste into garden gold. Save money and grow bigger, better vegetables, too.
How? Learn to compost! UCCE master gardeners of Sacramento County will offer at a free backyard composting workshop at 11 a.m. Friday, Feb. 1, at the Carmichael Park Community Clubhouse, 5750 Grant Ave., Carmichael.
This one-hour seminar covers the basics of composting including how to set up a bin, types of bins and tips for success. Pick up pointers on how to keep your compost cooking (but not too hot).
For details and directions:
http://sacmg.ucanr.edu
.
Need something more intense (and a bin, too)? The master gardeners are taking sign-ups now for a hands-on composting class including a free bin to take home. The two-hour course is set for 10 a.m. March 23 at the UC Cooperative Extension office, 4145 Branch Center Road, Sacramento. Fee is $10 and advance registration is required. Call 916-876-5338.
- Debbie Arrington