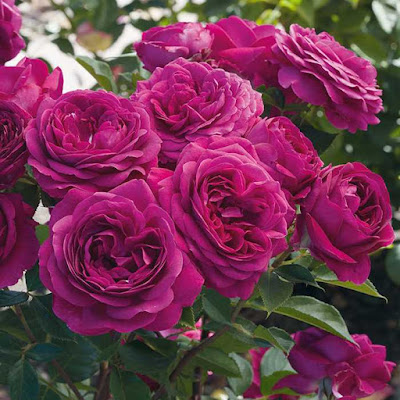 Celestial Night is a new floribunda rose, intoduced by Weeks Roses.
(Photo: Courtesy Weeks Roses)
Local rose societies host annual auctions Feb. 7 and 14
This Valentine's Day, why give your sweetheart one bouquet of roses when you can give her or him a whole bush?
Just in time for winter planting and Valentine's Day gift giving, two local rose societies will host their annual rose auctions, featuring new and rare roses. It's an opportunity to pick up the perfect gift for the rose lover in your life while also supporting these clubs.
Sierra Foothills Rose Society hosts its sale on Thursday, Feb. 7, at Maidu Community Center, 1550 Maidu Drive, Roseville. On Valentine's Day itself, the Sacramento Rose Society holds its auction Feb. 14 at the Shepard Garden and Arts Center, 3330 McKinley Blvd., Sacramento.
Both auctions start promptly at 7:30 p.m. with registration open at 7 p.m. The public is welcome; cash or checks only.
Highlighting the auctions will be new introductions from
Weeks Roses
. That includes the intensely purple floribunda Celestial Night as well as two other distinctive floribundas:
Easy to Please
(a bluish pink) and
Frida Kahlo
(red with splashes of gold and white). Also new from Weeks are
Take It Easy
, a big, bold red grandiflora with a surprise (the underside of petals are light pink); and
Easy on the Eyes
, an unusual peachy-pink shrub rose with purple "eyes."
Besides those new introductions, the auctions include dozens of hard-to-find roses donated by noted local growers Baldo Villegas and Duane and Melody Carlson. The selection varies at each auction.
Details:
www.sactorose.org
.
- Debbie Arrington