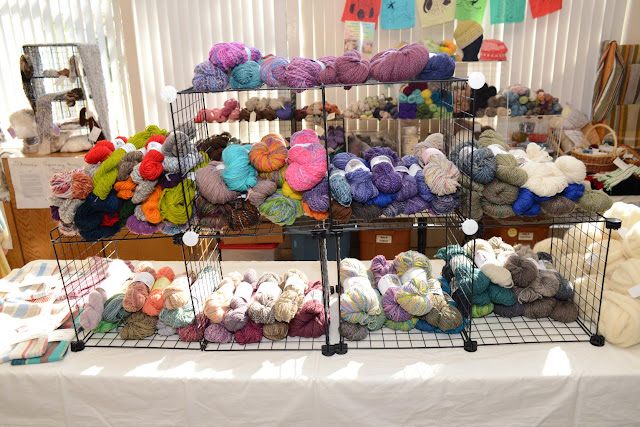 Hand-dyed yarn will be available at the show this weekend. (Photo courtesy SWSG)
Learn about textile arts, natural fibers at Shepard Center
Nature is filled with wonderful color, texture and the fibers of life. Learn how these fibers all tie together -- and the skills to do it yourself -- during the annual Sacramento Weavers and Spinners Guild show and sale, set for 10 a.m. to 4 p.m. Saturday and Sunday, Feb. 9 and 10.
The weavers and spinners show annually kicks off a new season at the Shepard Garden and Arts Center, 3330 McKinley Blvd., Sacramento. Admission and parking are free, and the show is open to the public.
With the theme "Fiber Artistry," this huge show features weaving, spinning, dyeing, felting, basketry and other fiber-related arts.
Demonstrations and displays highlight various aspects of how natural fibers from flax and cotton to sheep wool and alpaca fleece are used to make textiles, garments, baskets and more. See how plants, minerals and other natural substances are used to create vivid colors.
Several guild members will offer their handmade work for sale.
Interested in growing a dye or fiber garden? This is a great place to learn what to plant and how to harvest.
More details:
www.sacweavespin.org
.