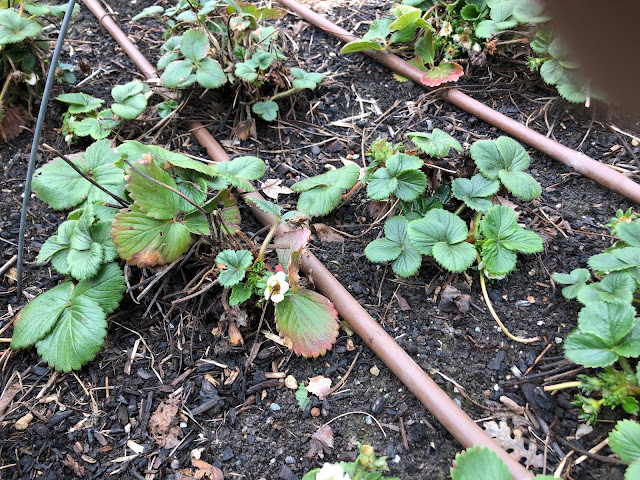 If you have established strawberry plants, you can fertilize them now. (Photos: Kathy Morrison)
Chilly, wet weather makes for moist conditions
Unusually chilly (and wet) weather has made February gardening feel frosty. Some foothill gardeners even saw snow.
Temperatures are tracking about 10 degrees below normal in the Sacramento area, which usually sees plenty of 60s this time of year. Don't even think about setting out tomatoes or other summer vegetables; it's just too cold.
That big chill stalls growth for a lot of plants. Many will just sit there and do nothing until the sun comes back out and starts warming the soil.
On the positive side, all that rain has made the ground moist and easy to work (as well as kept everything hydrated).
Make the most of breaks in the rain to tackle these tasks:
* Weed, weed, weed! Grasses are spouting all over and growing rapidly. So is bindweed and nutsedge. Dig them out while they're young.
* Finish pruning roses, perennials and crape myrtles.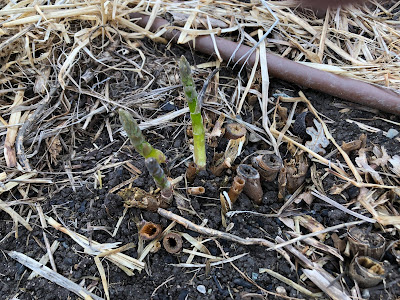 Asparagus poking up means spring's on the way. Feed asparagus plants now.
* Pick a bouquet of daffodils or other spring bulbs to enjoy indoors. (Rain just knocks them over.)
* Feed spring-blooming shrubs and fall-planted perennials with slow-release fertilizer. Feed mature trees and shrubs after spring growth starts.
* Remove aphids from blooming bulbs with a strong spray of water or insecticidal soap.
* Fertilize strawberries and asparagus.
* In the vegetable garden, plant Jerusalem artichoke tubers, and strawberry and rhubarb roots.
* Transplant cabbage, broccoli, kale, Brussels sprouts and lettuce (both loose leaf and head).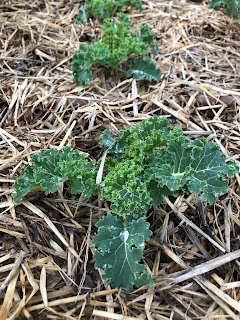 Kale can still be transplanted.
* Indoors, start peppers, tomatoes and eggplant from seed.
* Plant artichokes, asparagus and horseradish from root divisions. Plant potatoes from tubers and onions from sets.
* From seed, plant beets, chard, lettuce, mustard, peas, radishes and turnips.
* Transplant or direct seed snapdragon, candytuft, lilies, larkspur, Shasta and painted daisies, stocks, bleeding heart and coral bells.