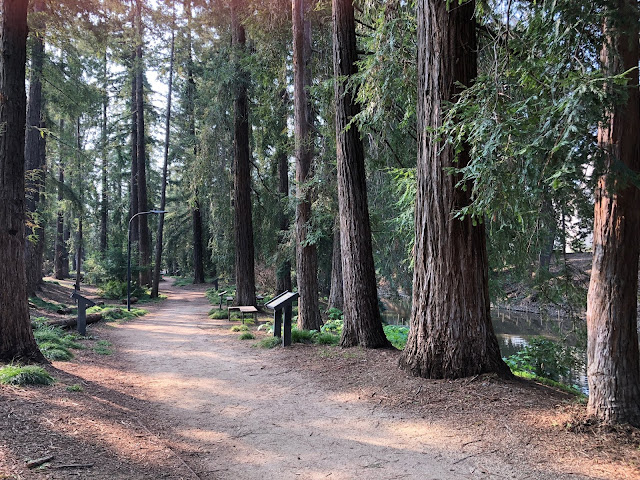 Majestic redwoods are part of the UC Davis Arboretum gardens. (Photo: Kathy Morrison)
Master gardeners lead Wednesday walk at UC Davis
Winter is full of wonders at the UC Davis Arboretum. See for yourself during a guided lunchtime tour at noon Wednesday, Feb. 13.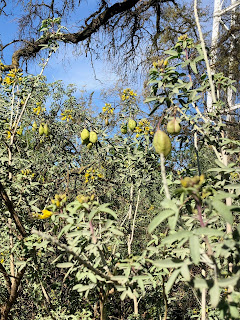 Bladderpods are among the unusual plants
in the Arboretum collection.
(Photo: Kathy Morrison)
"Winter in the Gardens and Collections" will be led by UC Cooperative Extension master gardeners Judy Hecomovich, Donna Moyer and Pat Dressendorf, subbing for the usual Wednesday guide Warren Roberts. The master gardeners will discuss winter bloomers as well as evergreens and other plants of interest. They'll answer questions about plant selection and adapting stars of the arboretum gardens for the home landscape.
This free and informative tour starts at the Arborteum Gazebo. Free one-hour visitor parking is available along Garrod Drive near the Gazebo. Staying longer? Park in Visitor Lot 55 ($9 charge).
Details and map:
arboretum.ucdavis.edu
.