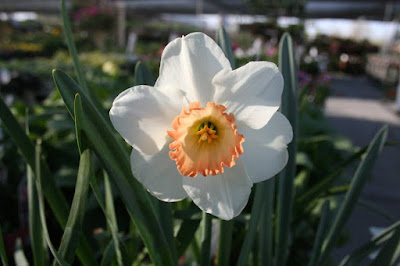 Ring in spring with fresh ideas and new plants. This is Pink Pride,
one of many daffodils now available in bloom.
(Photo: Courtesy Green Acres Nursery & Supply)
Green Acres hosts free workshop-filled event in Elk Grove
Need a little inspiration to get started on spring gardening? Looking for new, fun ideas or just the right plants?
Find them Saturday during the Dig into Spring Ideas Fair at
Green Acres Nursery & Supply
in Elk Grove.
From 9 a.m. to 6 p.m. March 9, the garden center will be overflowing with activity during this free event. Demonstrations throughout the day will spotlight major areas of interest. Vendors will introduce new plants and garden products. Local clubs and community garden organizations will share their expertise.
Raffles and giveaways plus "hot buys" add more spice to this fair, which also will feature family fun and do-it-yourself stations.
Each 45 minutes to an hour, the free workshops include: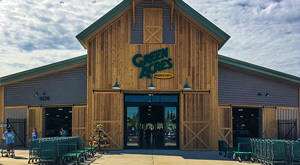 Green Acres' Elk Grove location will host the Ideas Fair.
(Photo: Courtesy Green Acres Nursery & Supply)
* "What's New from the Sunset Western Garden Collection," 10 a.m.: See the latest plants and learn 2019 trends from the famous Sunset Test Garden.
* "Growing Vegetables from the Ground Up," 11 a.m.: Get great tips on growing vegetables from seed or starters in the ground, raised beds or containers.
* "Get Your Irrigation Questions Answered," noon: Bring questions! An expert from Hunter Industries will lead a Q&A on specific irrigation questions including drip systems, sprinklers, timers and water-saving conversions.
* "Backyard Orchard Culture," 1 p.m.: Find out how to grow more fruit in small (or large) spaces plus the best picks for the Sacramento area. Green Acres' Greg Gayton will share his tips on pruning, maintenance and more.
* "Growing Citrus Every Season," 2 p.m.: Dwarf citrus specialist Four Winds Growers shares its insights on choosing the best varieties for our area plus planting, pruning, fertilizing and common problems.
* "Garden Pest S.O.S.," 3 p.m.: Good bug or bad bug? An expert from Our Water, Our World will show how to tell beneficial insects from pests as well as ways to grow a healthier garden using Integrated Pest Management.
Green Acres is located at 9220 E. Stockton Blvd., Elk Grove. Phone: 916-714-5600.
Details:
www.idiggreenacres.com
.