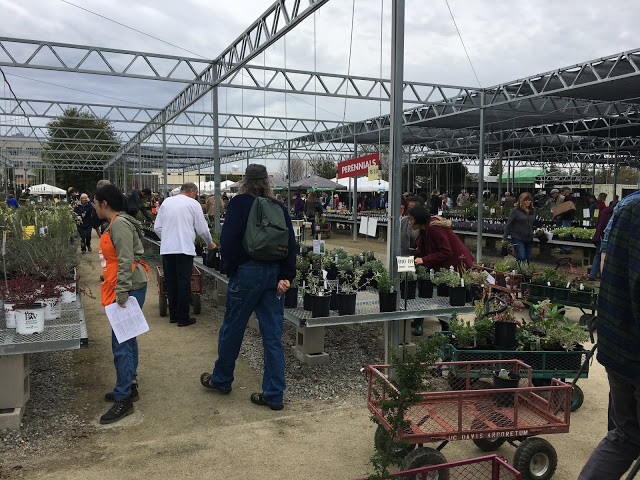 The Arboretum Teaching Nursery hosts its first spring plant sale March 9. (Photo: Kathy Morrison)
Find water-saving plants to create a 'DIY Pollinator Paradise'
It's spring sale season at the UC Davis Arboretum.
Saturday, March 9, the Arboretum Teaching Nursery hosts its first of four spring sales. This first "Membership Appreciation Sale" salutes Friends of the UC Davis Arboretum; they'll get first crack at thousands of new plants from 9 to 11 a.m. Arboretum Friends also get a $10 "thank you" coupon for attending and 10 percent off their purchases. Not a member? Sign up at the door and get a $10 coupon, too, good for use at this sale.
Public sale hours are 11 a.m. to 1 p.m. Saturday. Cash, checks and credit cards accepted. The one-acre teaching nursery is located on Garrod Drive on the UC Davis campus. Free parking is available in nearby lots on weekends.
This spring's sale theme is "DIY Pollinator Paradise," featuring low-water flowering plants that attract a wide variety of beneficial insects and other pollinators. The selection includes the popular Arboretum All-Stars and other plants proven to perform well in the Sacramento Valley. Find a plant list with descriptions, prices and locations in the nursery here:
https://bit.ly/2HkmPvx
.
Mark your calendar: Future sales are set for April 6, April 27 and May 11.
Details:
https://arboretum.ucdavis.edu/plant-sales
.
- Debbie Arrington