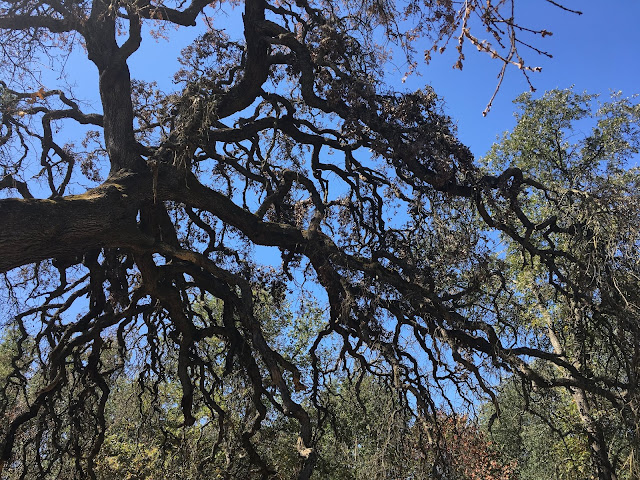 We love our trees in California, from gnarled valley oaks, like the one above, to wispy desert willows. (Photo: Kathy Morrison)

Special events, tree plantings in Sacramento and Rancho Cordova
California loves trees. So it's no surprise we take a whole week to celebrate Arbor Day.

According to the Arbor Day Foundation, California celebrates Arbor Week from March 7 through 14. That allows volunteer organizations plenty of opportunities to plant trees -- especially in the City of Trees.

Sacramento has been a Tree City USA community for 41 years, tied with Burbank as the longest tenure as a Tree City among 147 California communities with that distinction. (Davis is close behind at 40 years.) Just over 3,400 communities are Tree Cities nationwide.

The Sacramento Tree Foundation is celebrating Arbor Week with tree plantings at Valley Hi Park, 8185 Center Pkwy, Sacramento, on Saturday morning, 8:45 a.m. to noon, and Williamson Elementary School in Rancho Cordova on Sunday.
In addition, the Sunday event includes a performance by Tree Circus and a lot of family activities, including arts and crafts. The free event will be from 11:30 a.m. to 2 p.m. Sunday at the school, 2275 Benita Drive, Rancho Cordova. For more details and to register in advance:
www.sactree.com
.

Also on Sunday, another Arbor Week celebration will be held from 11 a.m. to 1 p.m. at Dave Roberts Park, 10805 Mapola Way, Rancho Cordova. The UCCE master gardeners of Sacramento County who specialize in landscape trees will staff a table where you can get your tree questions answered. Got a mystery tree, weed or pest? Bring a sample in a sealed plastic bag and get answers.

Most states have their own state Arbor Day or Week, staggered throughout the spring or fall, according to the National Arbor Day Foundation. There's one more tree holiday to remember. Held each year on the last Friday in April, National Arbor Day is April 26.