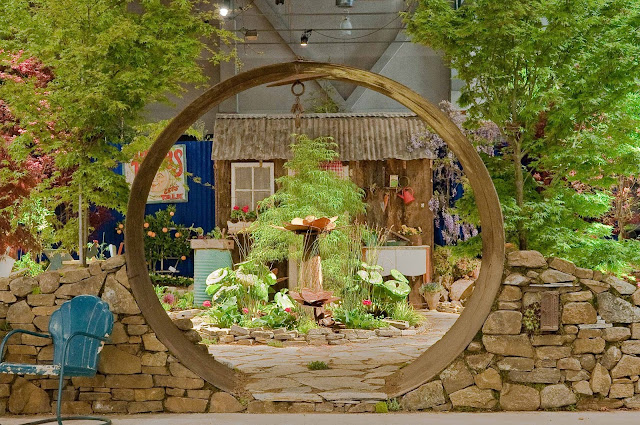 Spectacular garden designs will be part of the San Francisco Flower and Garden Show, to be held at Cal Expo.
(Photos: Courtesy San Francisco Flower and Garden Show)
At Cal Expo, San Francisco Flower and Garden Show offers free space to non-profits
Garden clubs are always looking for new members. New gardeners can always use some expert help. Here's a chance for both to find each other while enjoying one of the best flower and garden shows in California.
At
Cal Expo in Sacramento for the first time
, the
San Francisco Flower and Garden Show
is offering free space for any local non-profit garden club that wants it. Here's the catch: The club has to staff its information table all four days of the show: March 21 through 24.
That's next week, which means there's not much time to organize volunteers – or to delay if a club wants to take this great opportunity.
"We are providing any non-profit (garden organization) that can participate all four days of the show free space as a community outreach," show owner Sherry Larsen said.
Thousands of show patrons are expected to flow past the garden club area at this event, so it's a wonderful chance for exposure. Benefitting show goers, these local experts can provide advice to gardeners. For example, the Sacramento County master gardeners are scheduled to staff a table.
Show hours will be: 10 a.m. to 6 p.m. Thursday, March 21; 10 a.m. to 7 p.m. Friday and Saturday, March 22 and 23; and 10 a.m. to 6 p.m. Sunday, March 24. Interested clubs should contact Sherry@sfgardenshow.com as soon as possible.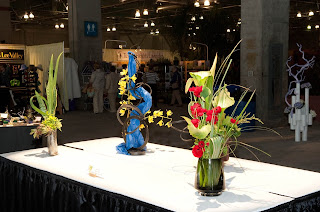 Floral arrangements are a popular part of this show.
Tickets are on sale now for this 34th annual event, which moved from the Cow Palace to Cal Expo after a scheduling issue. Besides hundreds of vendors, the show features spectacular garden designs, amazing floral arrangements, dozens of speakers and a gigantic orchid market.
Details:
www.sfgardenshow.com
.
- Debbie Arrington