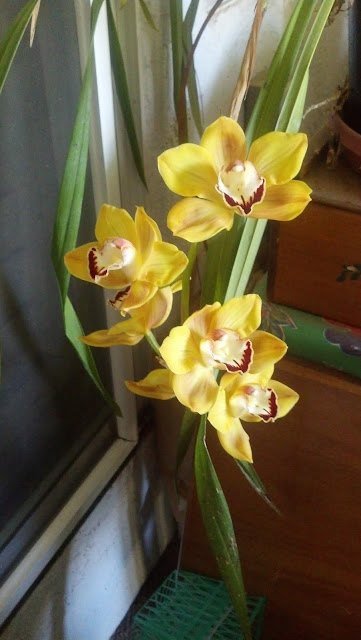 Cymbidium orchids are easy to grow outdoors in Sacramento.
(Photo: Debbie Arrington)
Cymbidiums add tropical look, but can take some cold
Sacramento's "outdoor orchids" take center stage Saturday, March 30, when the Sacramento Valley Cymbidium Society hosts its 11th annual show and sale.
Cymbidiums will fill the Shepard Garden and Arts Center as members of the society share their best plants and advise on how to grow them.
With a tropical look and long-lasting blooms, cymbidiums thrive in Sacramento's Mediterranean climate and can live for many years outdoors, even in winter (with some protection).
At this event, see cymbidiums in a wide range of colors and varieties. Plants and growing supplies will be offered for sale.
Learn how to repot mature orchid plants. Want expert help? A repotting service will be offered for a small charge.
Show hours are 10 a.m. to 4 p.m. Saturday. Admission and parking are free. Shepard Center is located at 3330 McKinley Blvd., Sacramento, in McKinley Park.
Details:
www.facebook.com/sacramentocymbidiums