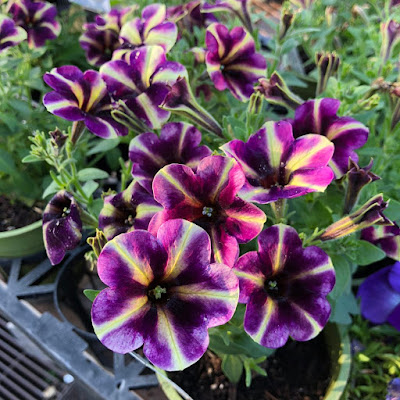 The Plant Foundry will have demonstrations, a plant clinic, food
and more
at the Spring Celebration. Plenty of bright spring flowers, too.
(Photo
courtesy the Plant Foundry)
International flair and flowers at this Oak Park nursery garden party
Spring fever is everywhere this Saturday – including The Plant Foundry nursery.
Celebrating the new season, the nursery and garden gift shop will host its annual Spring Celebration from 11 a.m. to 3 p.m. Saturday, April 6, with special vendors, demonstrations and food.
UC Cooperative Extension master gardeners will be on hand to answer questions and offer advice during a free plant clinic. Monterey Bay Nursery's Mike Baker will introduce new plant selections. Fermob's Carol Littleton will answer questions about the company's colorful, classic French outdoor furniture.
Sacramento's first food bike, Dutchman's Stroopwafels, will be on hand to serve freshly made caramel-filled Dutch cookies. Julie Annis will offer chair massages from 12:30 to 2 p.m. Bring the kids; Antoinette's Face Painting will paint children for free. (Dogs on leashes are welcome, too.)
Special offers and bargains will be part of this gardening party as well as a great selection of summer vegetables and flowers. The Plant Foundry is located at 3500 Broadway, Sacramento, in Oak Park's Triangle District.
Details:
www.plantfoundry.com
.