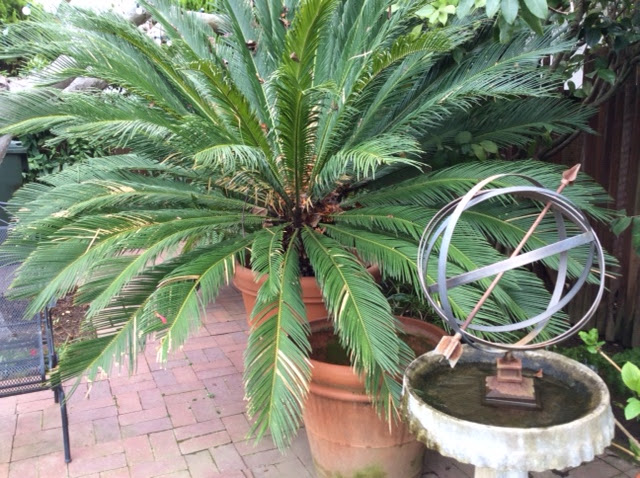 Discover seven special gardens in River Park during the first River Park Garden Tour this Saturday.
(Photo courtesy River Park Garden Club)
See six private landscapes plus a large student project
Discover some hidden gems and get inspired to create your own during the first River Park Garden Tour, from 10 a.m. to 2 p.m. Saturday, April 13.
"Seven Special Garden Spaces" will take you inside the landscapes of six private homes in this unique Sacramento neighborhood plus the gardens of Caleb-Greenwood School.
Where is River Park? The neighborhood's main street is Carlson Drive, off H Street, east of California State University, Sacramento, near the Scottish Rite Masonic Center and Fremont Church in Sacramento.
But it's the rich alluvial soil that makes this riverside neighborhood such a gardening delight.
Among the tour highlights are: a poet's garden; an English garden with edibles; a garden nurtured by a pair of serious plant "junkies"; another with a collection of Japanese maples and rock formations; a low-maintenance design; and one of the area's largest drought-tolerant gardens. The school's gardens include student-tended, you-pick veggie gardens plus a landscape devoted to California natives.
In her own River Park garden, a UC Cooperative Extension master gardener will answer gardening questions and offer advice. Another added attraction: A garden boutique. Tom Kurth, owner of The Ruralist shop on 57th Street Antique Row, promises a selection of unique garden gifts, antiques for the garden, potted herbs and garden art.
Tour tickets are $5 each, available in advance by calling 916-454-5637 or online at
http://riverparkgardenclub.yolasite.com
. On the day of the tour, tickets will be sold only at 5457 Carlson Drive, Sacramento.