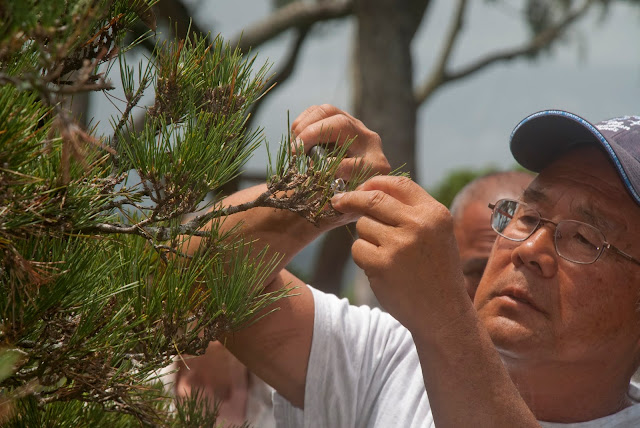 Dennis Makishima will be the guest artist at the ABAS bonsai show. He is former president of the Golden State Bonsai Federation and teaches bonsai at Merritt College. (Photo courtesy Dennis Makishima)
ABA hosts 60th annual spring show at Shepard Center
A very busy spring weekend makes room for more little trees.
On April 13 and 14, the 60th annual spring show of the American Bonsai Association, Sacramento, will fill the Shepard Garden and Arts Center in McKinley Park with dozens of potted trees and shrubs, expertly manicured and grown to stay small.
Show hours are 10 a.m. to 4 p.m. each day with demonstrations by Dennis Makishima at 1:30 p.m. each afternoon. His demonstration trees will be the prize in afternoon drawings. Admission and parking are free.
Just starting bonsai? As part of this event, ABAS members will conduct a beginner workshop from 10 a.m. to noon Sunday, April 14. For more information or to sign up, contact Renee Seely at (916) 929-2106, email breadcrust@comcast.net.
The Shepard Center is located at 3330 McKinley Blvd., Sacramento.
Details:
http://abasbonsai.org