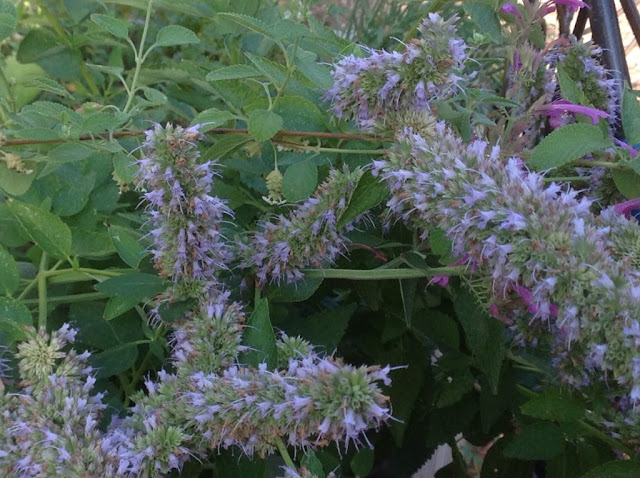 Anise hyssop is the 2019 Herb of the Year. At its May 4 Open House, Morningsun Herb Farm plans to give all moms a free hyssop plant as an early Mother's Day gift. (Photo: Courtesy Morningsun Herb Farm)
Morningsun Herb Farm hosts 24th annual Open House
Herbs rank among the most popular plants for beginning gardeners – and experienced gardeners, too. Their appeal is easy to understand. Herbs often need little room (and not much water) while adding flavor and fragrance to our world. And many herbs are very easy to grow.
See hundreds of examples at Morningsun Herb Farm, a destination nursery in Vacaville. Saturday, May 4, Morningsun hosts its
24th annual Open House
from 9 a.m. to 5 p.m. Admission is free.
Besides Morningun's beautiful demonstration gardens and amazing assortment of herb plants for sale, the Open House features demonstrations, specialty vendors and food. More than 20 vendors and garden groups will take part.
In addition to all those herbs, Morningsun offers a huge selection of perennials, succulents, summer vegetables and tomato transplants.
Radio host Farmer Fred Hoffman will be talking tomatoes during his 11:30 a.m. presentation, "Tomato Troubleshooting." He's one of seven guest speakers, starting at 10 a.m.
In honor of Mother's Day, every mom gets a gift: An anise hyssop. That agastache is the 2019 herb of the year.
Morningsun is located at 6137 Pleasants Valley Road, Vacaville. Details including directions:
www.morningsunherbfarm.com
.