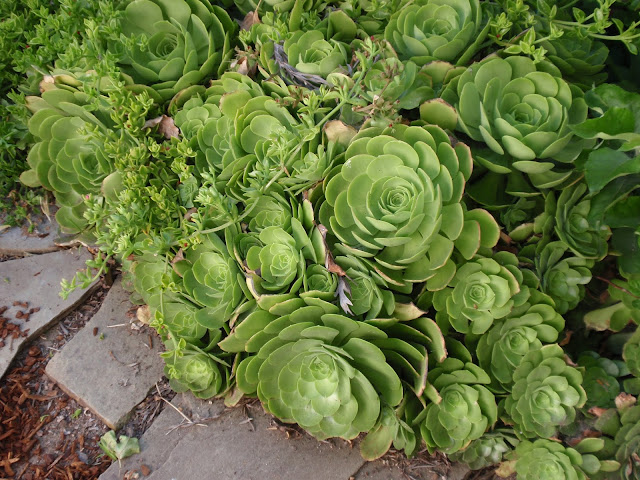 The succulent known as hen and chicks is among the most popular and is easy to grow in Sacramento. (Photo:
Annual show and sale features wide variety of popular plants
With their interesting shapes, textures and colors, succulent plants have become the hottest stars in California gardens.
Find the best ones to grow in Sacramento during the 59th annual Sacramento Cactus and Succulent Show, set for Saturday and Sunday at Shepard Garden and Arts Center.
With their low-water needs, succulents are a natural pick for drought-tolerant gardens. But with their sculptural look, succulents also have gained huge popularity for many non-garden uses.
Succulents have become a hit in bouquets and centerpieces for weddings and other special occasions. They're used to create vertical wall plantings and as topiary garden art. They can hang from baskets or get cozy in containers. Their foliage can be made into wreaths and table decorations.
At this show, see examples of creative ways to use succulents and cacti as well as some eye-popping specimen plants.
Take home some plants, too. Presented by the Sacramento Cactus and Succulent Society, this event features a huge sale of hard-to-find varieties at reasonable prices.
Hours are 10 a.m. to 6 p.m. May 4 and 9 a.m. to 4 p.m. May 5.  The Shepard Center is located at 3330 McKinley Blvd., Sacramento, on the north end of McKinley Park. Admission and parking are free.
Details:
http://sacramentocss.com/