Explore arboretum projects with future leaders, master gardeners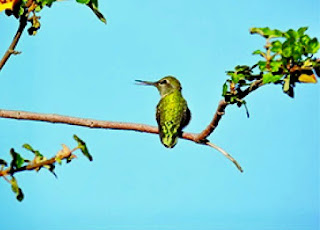 The Hummingbird GATEway Garden is one of several that
will be featured on the tours. (Courtesy UC Davis Arboretum)
Get to know the UC Davis Arboretum West End Gardens with the horticultural leaders of tomorrow plus some present day experts.

Sunday morning, May 5, the arboretum will offer two sets of free tours led by Learning by Leading students and the UCCE Master Gardeners of Yolo County.

At 10 a.m., these interactive tours will explore the newly developed Good Life Garden, the Hummingbird GATEway Garden and other arboretum gardens that serve as entries into campus.

At 11 a.m., a second set of tours will explore the GATEway gardens plus spotlight ongoing research projects. Learn how UC Davis is trying to combat on-campus food insecurity while helping pollinators. These drought-tolerant gardens also illustrate ways to save water while benefiting wildlife.

The master gardeners will answer questions and offer suggestions about plant selection and tips for success.

Admission is free and so is parking, available in Visitor Lot 1.