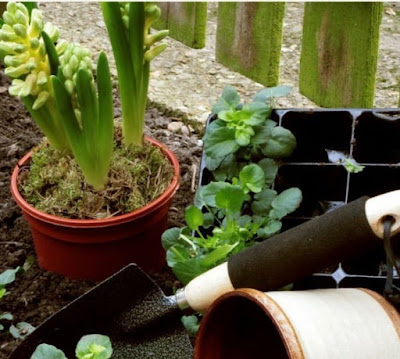 Plants and garden items will be available for purchase Tuesday at the annual
sale presented by
the Roseville
Better Gardens Club.
(Photo courtesy
Roseville Better Gardens Club)
Garden items, baked goods also offered at annual event
Succulents and other drought-tolerant plants are among the many items available Tuesday, May 7, at the Roseville Better Gardens Club annual sale.
The sale will be 9:30 a.m. to 1:30 p.m. at the Maidu Community Center Walkway, 1550 Maidu Drive, Maidu Park, Roseville. "No early birds, please," the club asks. The event is open to the public.
In addition to plants, shoppers will find fresh flower arrangements, plenty of garden items, garden art, books and baked goods for sale.
The club accepts cash or check only, no credit cards. Proceeds benefit the club's scholarship program as well as conservation, wildlife and education activities in the community.
The Roseville Better Gardens Club was founded in 1928. The club meetings typically are held 1-3 p.m. on the third Tuesday of each month from September to May at the Maidu Community Center.
The club's Facebook page can be found
here
.
-- Kathy Morrison