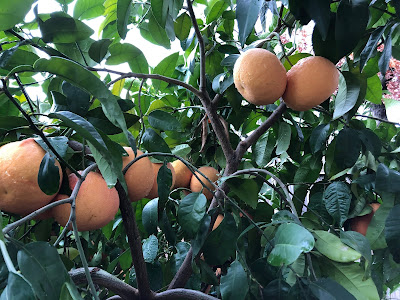 Backyard fruit no longer is under quarantine from the Oriental fruit fly
in a 123-square-mile area of Sacramento and Yolo counties.
(Photo: Kathy Morrison)
Pest finally eradicated after August find in south Sacramento
The quarantine is over! The dreaded Oriental fruit fly has been eradicated in Sacramento County.

On Wednesday, the state Department of Food and Agriculture announced the eradication of this pest, found last August in the Lemon Hill neighborhood of south Sacramento. A 123-square-mile area in Sacramento and Yolo counties has been in quarantine ever since.

After nine months of trapping and monitoring, officials determined the threat was over. In total, 15 males and one female were found.

The quarantine led to tenting at farmers markets and a ban of transportation of fruit outside the effected area.

"CDFA, the USDA, the Yolo County Agricultural Commissioner and the Sacramento County Agricultural Commissioner acknowledge and thank local area residents and businesses for their cooperation in preventing the movement of backyard fruit and allowing property access to perform critical eradication activities," the release said.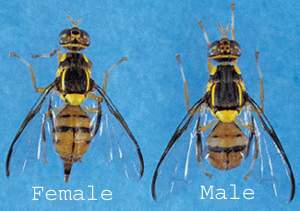 (Courtesy CDFA)

Native to southern Asia, the Oriental fruit fly attacks more than 230 crops, making it one of the worse agricultural pests in the state. The female flies tunnel into fruit and vegetables to lay eggs. The eggs hatch into maggots that feed on the food around them, making it unfit for human consumption.

While this threat is over, ag officials urged residents to stay vigilant.

"The vast majority (of Oriental fruit flies) are found in urban and suburban communities," the release noted. "The most common pathway for these pests to enter the state is by 'hitchhiking' in fruits and vegetables brought back illegally by travelers when they return from infested regions of the world."