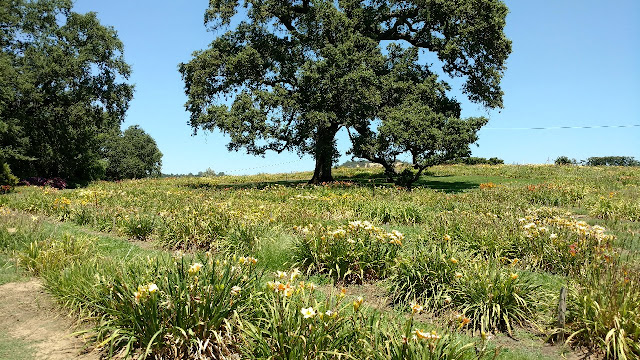 Amador Flower Farm features 14 acres of daylilies and centuries-old oaks. (Photos: Debbie Arrington)
Amador Flower Farm event features a million blooms
Where can you see a million flowers in bloom in one weekend? At Daylily Days in Amador County.
On Saturday and Sunday, Amador Flower Farm hosts its annual salute to its top crop -- daylilies.
Located in the heart of Shenandoah Valley wine country, the 14-acre farm and nursery grows these easy-care perennials in thousands of varieties and just about every color and combination. June is the farm's height of bloom.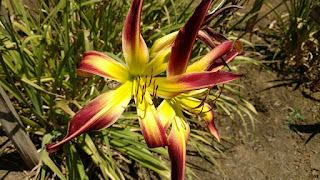 Sargeant Major is one of more than 1,200 varieties available.
Take a free tram tour to enjoy the long rows of lilies in full flower. Surrounded by vineyards, the farm also features huge centuries-old oaks, a full-service nursery and unique demonstration gardens.

During Daylily Days, master gardeners will lead demonstrations each hour. Learn about bonsai, air plants and other specialties. Vendors will offer garden art and more gift ideas.

Members of the Amador County 4-H Club will offer a barbecue lunch for $6 with your choice of hamburger or hot dog. Lunch includes chips and bottled water. Or bring your own picnic to enjoy under the big trees.

Shop for daylilies, too. The farm offers about 1,200 varieties in containers, ready to take home.

Daylily Days will be held from 9 a.m to 4 p.m. Saturday and Sunday, June 8 and 9. Admission and parking are free.
Amador Flower Farm is located at 22001 Shenandoah School Road, Plymouth. Directions and more details:
www.amadorflowerfarm.com
.