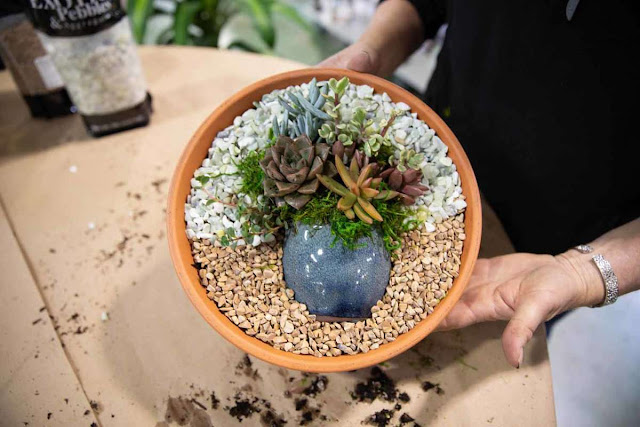 Make this succulent "bouquet" at Green Acres' DIY Succulents workshop.
(Photo: Courtesy Green Acres Nursery & Supply)
Green Acres hosts events at three locations; reserve seat now
Succulent container gardens continue to be one of California's hottest gardening trends.
Find out how to build your own – and take it home – during upcoming "DIY Succulent" workshops at
Green Acres Nursery & Supply
.
Three Green Acres locations will host the workshops, set for 5:30 p.m. Tuesday, June 11. Attendees will learn how to make a growing tabletop "bouquet," using succulents and potting materials supplied for the class. The workshop costs $40 including materials. To keep the energy and creativity flowing, refreshments will be served.
Seating is limited; reserve a spot now. The DIY Succulent workshop will be held at Green Acres' stores in Elk Grove (9220 E. Stockton Blvd.), Rocklin (5436 Crossings Drive) and Folsom (205 Serpa Way).
To reserve a spot or more details:
www.idiggreenacres.com
or
https://bit.ly/2ZdwwBZ
.