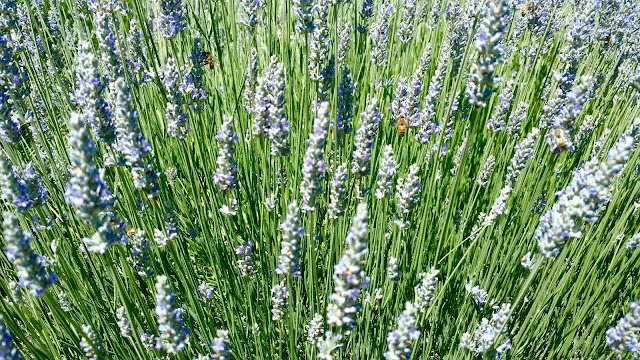 Lavender will be available for picking June 15 at Maple Rock Gardens, but watch for bees. (Photos: Debbie Arrington)
Famous gardens open gates to public for flower harvest
Acres of lavender are in bloom at Maple Rock Gardens, which means it's time for harvest.
Tickets are now on sale for "Lavender Picking at Maple Rock Gardens," from 9 a.m. to 2 p.m. Saturday, June 15. This special pop-up event includes a chance to roam Maple Rock's famous private gardens and picnic in the garden "rooms" or under the apple trees as well as cut bountiful bouquets of fragrant lavender.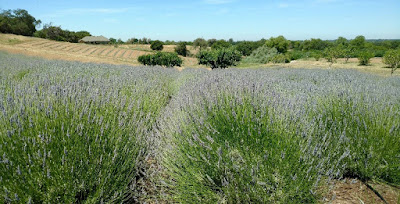 Lavender fields forever at Maple Rock Gardens.
After so much spring rain, the lavender is particularly abundant and at its peak of bloom. (Remember: You'll be working the fields along with the bees.) Besides gathering lavender, this offers a great photo opportunity in one of Northern California's most beautiful private gardens. The home of High-Hand Nursery owner Scott Paris, Maple Rock covers about 30 acres.
Admission is $15; parking is free. Children age 12 or younger admitted free. Well-behaved dogs on leash are welcome. Tickets are available online as well as at the gate.
Bring your own clippers (gloves are good, too), something to carry your lavender in and a picnic lunch. Available for sale will be Maple Rock honey, lavender cookies and lavender lemonade.
Maple Rock is located on Highway 193 at Clark Tunnel Road in Penryn. For directions:
https://bit.ly/2QLVjK9
For advance tickets or more details, go to
www.highhand.com
.