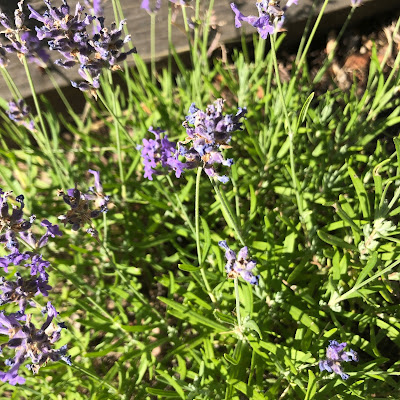 Lavender's the word -- and the scent -- of the weekend on the Solano-Yolo
Lavender Trail. (Photo: Kathy Morrison)
See, smell and taste this popular herb along the Lavender Trail
Can you smell it? This special event is perfect for Pollinators Week.

Yolo and Solano counties will celebrate one of the world's most popular herbs (and a favorite plant of bees) with Lavender Weekend, June 22 and 23.

Six major lavender farms and growers will show off lavender in full bloom as well as demonstrate the many ways to use this fragrant medicinal and culinary herb.

These farms are located along the Solano-Yolo Lavender Trail, where this Mediterranean native feels most at home.
Among the participating farms will be Morningsun Herb Farm and Soul Food Farm in Vacaville, Araceli Farms in Dixon, Il Fiorello and Girl on the Hill in Fairfield and Patchwork Farm in Capay. Hours vary at each location. Admission is free.

Besides growing tons of lavender flowers, these farms will host a wide range of lavender-related activities such as wreath making and other crafts. Enjoy lavender-spiked lemonade, lavender ale and lavender gelato as well as other treats and beverages. Some locations will offer lavender-inspired lunches.

The farms also will host cooking and crafting demonstrations as well as offer tips on how to grow and harvest this low-water, sun-loving herb. Learn how lavender perfume is distilled as well as take home lavender-scented soaps and candles.
Most stops will offer fresh cut lavender flowers or live plants, too. Take home a plant to grow your own.