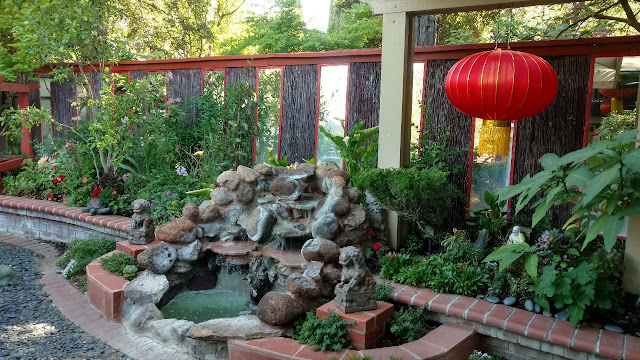 Red lanterns and a mirrored fence accent one of the many water features in Huei's Garden. (Photos: Debbie Arrington)
Huei Young's Asian-inspired oasis raises funds for local charities
Here's an opportunity to see a world-famous Asian-inspired garden while helping others.
Huei Young is now taking tour reservations from local groups and garden clubs who would like to visit her private garden in Davis.
Young conducts tours for groups of 20 or more to raise money for such charities as Shriners Hospitals for Children -- Northern California. A $25 donation includes her homemade Asian refreshments as well as time in the garden.
"This garden has become a landmark in Davis," she said. "I turned nothing into something. This is a labor of love."
Featured in magazines and on HGTV, "Huei's Garden" attracts hundreds of visitors each year. Over the past five years, tours of her garden have raised thousands of dollars for Shriners Hospitals' comprehensive Cerebral Palsy Program as well as other charities.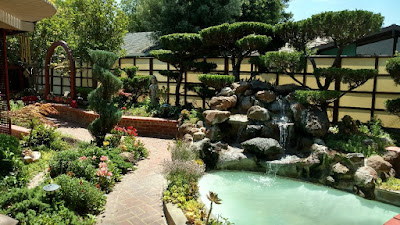 Huei Young has worked on her garden for nearly 50 years.
"I raised $5,000 in three hours," Young said proudly of her April Shriners tour. "It makes me feel so good. The garden has helped me help so many children."
Now in her 70s, Young has been working on her garden for almost 50 years. She still considers it a work in progress.
"At my age, if I can give, I will," Young said. "People fall in love with my garden. I show people what one woman can do to touch people's lives."
To arrange a tour or learn more:
www.hueis-garden.com
or email
hueis.garden@yahoo.com.