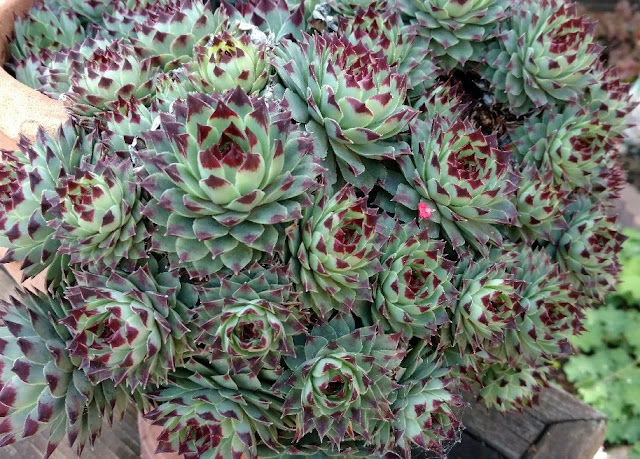 Succulents love summer heat in Sacramento, especially with a little shade. (Photo: Debbie Arrington)
Varieties that can take the heat star on UC Davis Arboretum tour
Is it hot yet? One group of plants loves Sacramento summers: Succulents.
Learn how to help them thrive plus some interesting varieties to try during "Succulent Sizzlers," a free guided tour at the UC Davis Arboretum.
At 10 a.m. Saturday, July 6, explore the arboretum's Ruth Risdon Storer Garden, one of several low- water demonstration gardens on the UC Davis campus and a succulent showcase. Meet at the Arboretum Gazebo. Free parking is available nearby. Wear comfortable walking shoes.
During the one-hour tour, see dozens of different succulents that have adapted to summer in the Sacramento Valley. Get tips for succulent success in the home garden, too.
This is the arboretum's last scheduled tour of the summer. Warren Roberts kicks off the fall schedule with a "Walk with Warren" on Sept. 11. The first fall plant sale is set for Sept. 28.
Details and map:
http://arboretum.ucdavis.edu
.