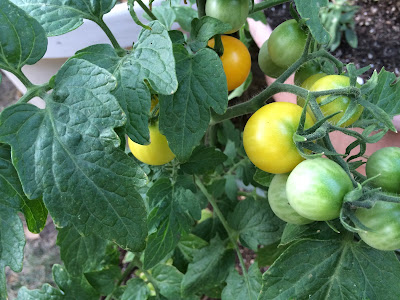 Pick your tomatoes and other produce promptly -- it will encourage the plants
to keep producing. (Photos: Kathy Morrison)
Summer harvest time begins; enjoy mild weather
Enjoy a cool-down Sunday and Monday before high temperatures bounce back into the 90s. By Friday, Sacramento will see 98 degrees again – just in time for opening day at the State Fair.
According to the National Weather Service, dry and mostly sunny days are ahead. After a couple days in the mid-90s, afternoons will peak in the 80s for at least three days. (Tuesday's forecast is for a high of only 83 degrees.) Then, the heat will come back on.
What else would you expect during the State Fair?
Meanwhile, check your garden often. It's enjoying this weather, too.
* Harvest tomatoes, squash, peppers and eggplant. Prompt picking will help keep plants producing.
* Remove spent flowers from roses, daylilies and other bloomers as they finish flowering.
* Pinch off blooms from basil so the plant will grow more leaves.
* Cut back lavender after flowering to promote a second bloom.
* Feed vegetable plants bone meal or other fertilizers high in phosphate to stimulate more blooms and fruiting.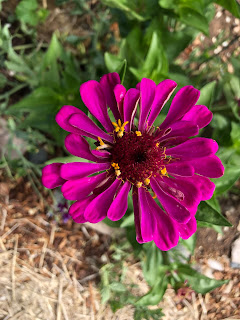 Zinnias add bright spots of color to the summer
* One good thing about hot days: Most lawns stop growing when temperatures top 95 degrees. Keep mower blades set on high.
* Take advantage of good planting weather. Transplant petunias, snapdragons, zinnias and marigolds.
* From seed, plant corn, beans, pumpkins, radishes, winter squash and sunflowers.