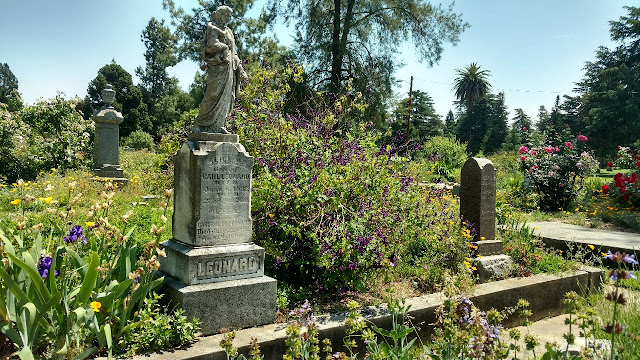 See Sacramento's famous Historic City Cemetery in summer bloom during this free tour. (Photo: Debbie Arrington)
Cemetery offers free tour devoted to yesteryear's news makers
Learn about headline makers of Sacramento's early days during a free history tour of the Sacramento Historic City Cemetery.
Set for 10 a.m. Saturday, July 13, "Extra! Extra! Read All About It!" will introduce patrons to some of the big news stories of yesteryear and the people who made them.
"From the newspaper's morgue, where old papers go to die, to the real thing, join us to get the exclusive on the stories that headlined Sacramento's early years," say tour organizers. "This is one feature you don't want to miss."
While digging up this really old news, see the cemetery's famous gardens in summer bloom. Meet at the cemetery's main gate at 10th Street and Broadway. Wear comfortable shoes; this is a walking tour and some surfaces are uneven.
Parking is available on surface streets near the entrance.
Details:
www.historicoldcitycemetery.org.