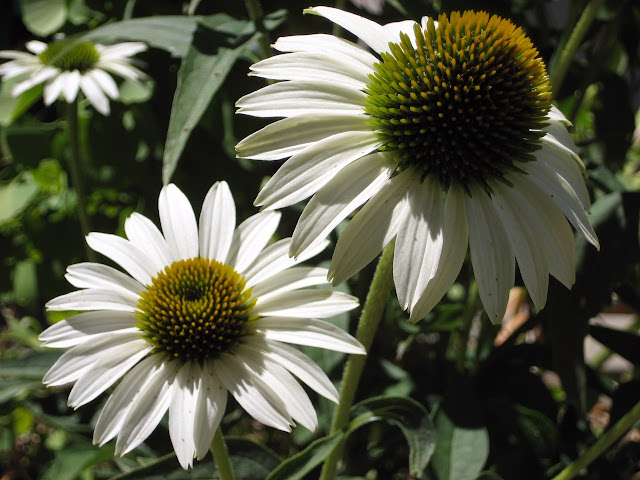 Coneflowers ( Echinacea ) can be grown from seed. Start some now for fall planting.  (Photos: Kathy Morrison)
What to plant now: Start thinking fall
Relatively mild summer weather draws gardeners outdoors, even newbies who have never grown a tomato. Ever-hopeful procrastinators want to know: What can you plant now?

Stick to crops that appreciate warm nights and hot, dry days. That includes several fall vegetables such as winter squash and pumpkins. Maybe even squeeze in some corn.
According to the National Weather Service, Sacramento will enjoy high temperatures just above 90 degrees for the next few days before creeping back toward triple digits.

So far, this has been a "cool" July, traditionally Sacramento's hottest time of the year. This month, we've only flirted with 100 degrees, a mark Sacramento hit four days in June.

It's not too hot to plant some seeds or add more transplants, but remember to keep them hydrated. Plants, like people, need extra water in mid-summer.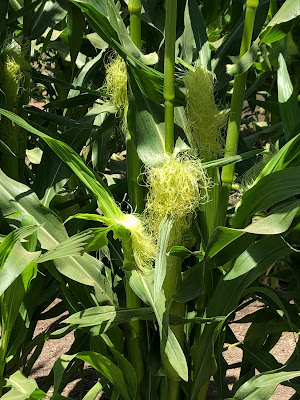 There's still time to plant some late-summer corn, but it
will need plenty of water.
* In the garden, direct seed beans, corn, pumpkins, radishes, winter squash and sunflowers. In spots with afternoon shade, plant beets, carrots, leaf lettuce and turnips.

* Indoors, start seedlings for fall vegetable planting, including bunching onion, cabbage, broccoli, cauliflower, kale, radicchio and lettuce.

* Sow seeds of perennials in pots for fall planting including yarrow, coneflower and salvia.

* Harvest tomatoes, beans, squash, pepper and eggplants to prompt plants to keep producing. Give your vegetables a deep watering twice a week, more often if planted in containers.

* Harvest garlic and onions. Pull them before they flower.

* Divide and transplant bearded iris.

* Pinch back mums for bushier plants and more flowers.

* Pick up after your fruit trees. Clean up debris and dropped fruit; this cuts down on insects and prevents the spread of brown rot. Then feed fruit trees with slow-release fertilizer for better production for next year.

* Be on the lookout for hungry bugs!