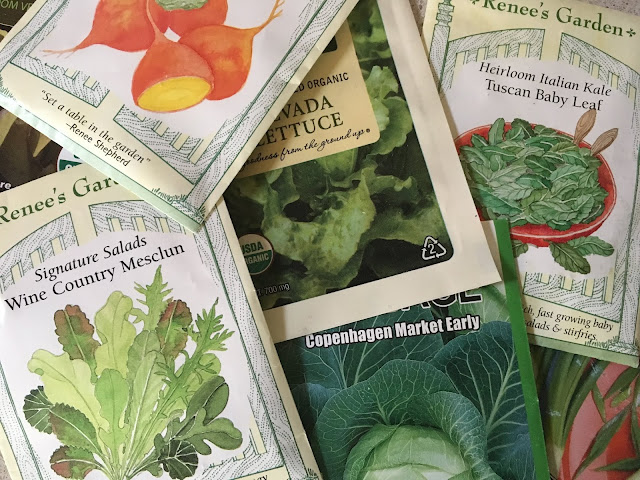 Hoping to grow fall and winter crops like these? There are several opportunities coming up to learn about cool-weather planting. (Photo: Kathy Morrison)

Get advice on planting cool-weather and cover crops
As much as we don't like to think of dark, wet winter in the middle of summer, it is the best time to plant crops for the colder months.
A free workshop this Saturday by the Placer County master gardeners will have all the information on planting a winter garden before winter. Learn which crops grow best (think greens, peas and the like) and also how to protect your soil from winter damage with cover crops.
The workshop begins at 10:30 a.m. Saturday, Aug. 3, at the Loomis Library, 6050 Library Drive,  Loomis.  It will last about 1 hour.
The master gardeners also will offer a "Growing Winter Vegetables" workshop from 8 to 10 a.m. Saturday, Aug. 10, at the Roseville Utility Exploration Center, 1501 Pleasant Grove Blvd., Roseville. This workshop requires a small fee and pre-registration: (916) 746-1550.
For more information on the Placer master gardeners, go to
pcmg.ucanr.org
.
The El Dorado master gardeners will offer their own workshop on fall and winter vegetables on Saturday, Aug. 17, from 9 a.m. to noon at the Government Center hearing Room, Building C, 2850 Fairlane Court, Placerville.
But El Dorado gardeners really on the ball can visit the master gardeners' Sherwood Demonstration Garden this Saturday, Aug., 3, for a free guided tour starting at 9 a.m. Or visit on Aug. 10 between 8 a.m. and 10 a.m., during Second Saturday Open Garden, to hear all about planting cole crops, those winter favorites including kale, broccoli, bok choy and cabbage.
The Sherwood Demonstration Garden is at Folsom Lake College's El Dorado Center, 6699 Campus Drive. $2 parking fee; exact change required. For information, go to
mgeldorado.ucanr.edu
.
-- Kathy Morrison