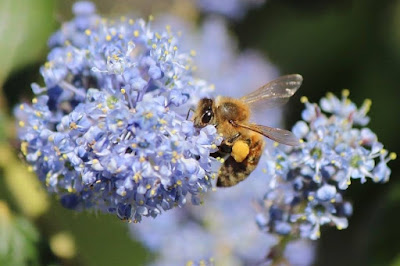 A bee is at home in the Haagen-Dazs Honey Bee Haven.
Photos: Courtesy of Haagen-Dazs Honey Bee Haven
GoFundMe page raises money for unique habitat on UC Davis campus
With its original sponsorship funds long gone, the
Haagen-Dazs Honey Bee Haven
needs a new sugar daddy.
In the meantime, bee lovers throughout the Sacramento area have chipped in to help save, not only bees, but this special habitat.
Known on campus as The Haven, this unique garden is facing a funding crunch. It needs about $15,000 by Oct. 1 to keep offering its full fall schedule of educational activities.
"It's an ongoing concern," said Christine Casey, who manages The Haven. "We have no dedicated source of funding. It's a little puzzling. At this point, over $1 million has been invested in this garden."
Ice cream maker Haagen-Dazs, which still has its name on the sign, donated the initial $125,000 to start the garden in 2009, plus some later contributions.
"It's been more than five years since we've had any contact with them," Casey said. "We're still calling it 'Haagen-Dazs' in absence of anything else. But it leads a lot of people to assume we're supported by them."
With the looming shortfall, Casey and other bee lovers have launched several fund-raising efforts. The Sacramento Area Beekeepers Association started a
GoFundMe
page; so far, it's reached almost half of its $3,500 goal. Find it here:
https://www.gofundme.com/save-the-haven-to-save-the-bees
Besides its regular classes and tours, the Haven will host a series of special events. Among them is a "Pollinator to Plate" open house, set for 9 a.m. to noon Saturday, Aug. 17, and a fall open house and plant sale Sept. 28. The half-acre garden features more than 250 species of pollinator-pleasing plants. Admission and parking are free, but donations will be very welcome.
At both events, The Haven will sell handmade bee houses, which help raise awareness about non-honey bees.
"This year, we've recorded 80 different species of bees in the garden," Casey said. "We continue to see new species in the garden. It's way more than just honey bees."
For more on The Haven's fight for more funding:
https://sacblog.newsreview.com/2019/08/07/a-haven-no-more/
Located on west campus near the UC Davis airport, The Haven is open free during daylight hours year round. It's next door to the Laidlaw Bee Research Facility on Bee Biology Road.
For directions and more information:
https://beegarden.ucdavis.edu/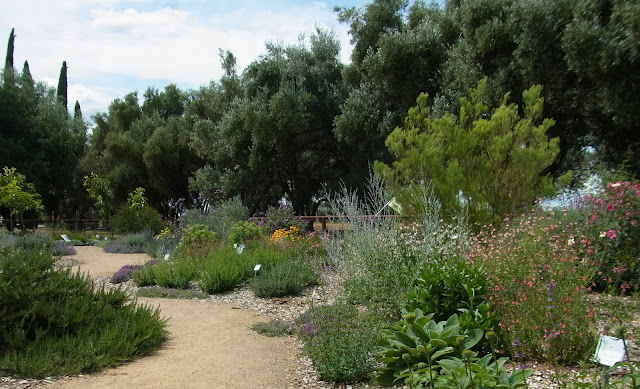 The Haagen-Dazs Honey Bee Haven shows how water-wise perennials and shrubs
can help many species of bees.