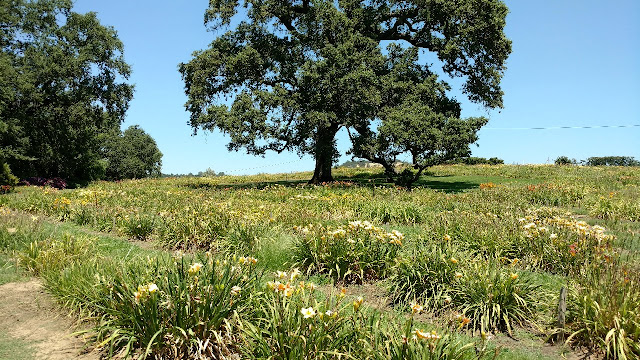 The Amador Flower Farm will be a stop on the Shenandoah School Road Progressive Picnic. (Photo courtesy Amador
Labor Day event loops through Plymouth wine country
Here's the scoop: Free ice cream at Amador Flower Farm.

In the heart of Amador wine country, the destination nursery will be a stop on the upcoming Shenandoah School Road Progressive Picnic. Set for 11 a.m. to 4 p.m. Labor Day, Sept. 2, this fun event invites visitors to explore Plymouth's wineries as well as other landmarks such as the flower farm.

Besides free ice cream, Amador Flower Farm also will offer free popcorn. Have your picnic passport stamped at each location and enter to win a gift basket.

Shenandoah School Road loops past wineries that will be serving picnic treats during the event. Among the stops: Watermelon at Cooper Vineyards; gourmet chips and dips at Terra D'Oro; and hot dogs and home-cooked beans at Wilderotter Vineyard.

Home to millions of daylilies, Amador Flower Farm is located at 22001 Shenandoah School Road, Plymouth. Featuring massive valley oaks as well as vast fields of flowers, it's a great place to picnic year round, with tables under the trees.