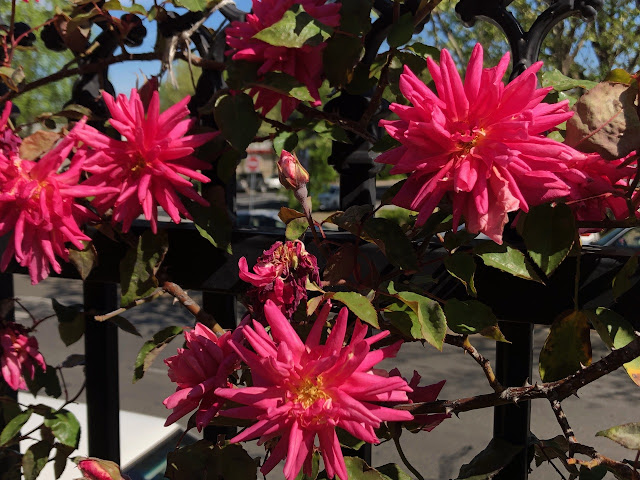 "Dr. Rouges" is among the rare and unusual roses that grow at Sacramento's Historic City Cemetery. Learn how to propagate roses Saturday in a workshop at the cemetery. (Photo: Kathy Morrison)
Historic City Cemetery hosts propagation workshop
Fall is a wonderful time to start roses from cuttings. Learn how during a free rose propagation workshop at Sacramento's Historic City Cemetery in its world-famous heritage rose garden.

Starting at 9:30 a.m. Saturday, Sept. 7, this two-hour hands-on seminar will show how to select the best plant material, prepare cuttings, root them and grow them into bushes.

The best part: Participants will be able to make their cuttings from the rose garden's unique collection. Considered a living library of old garden roses, the cemetery garden ranks among the world's best with rare rose varieties unavailable anywhere else. Attendees will be able to take home a few cuttings and watch them grow.

Meet at the rose garden, located just to the right of the cemetery's entrance at 1000 Broadway. Bring gloves and pruners.

Free parking is available on surface streets surrounding the cemetery. Although the seminar is free, donations are welcome.