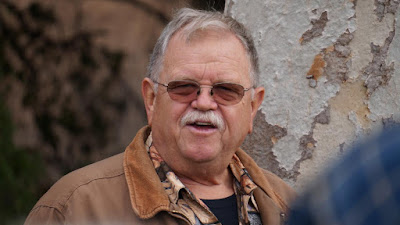 Warren Roberts is superintendent emeritus of the UC Davis Arboretum
and quite a raconteur. (Courtesy UC Davis Arboretum)
Popular arboretum guide starts his monthly series
It's a new school year and a new season of exploration through the UC Davis Arboretum with everyone's favorite pun-spinning garden guide, Warren Roberts.
At noon Sept. 11, join Roberts for his popular "Walk with Warren," a lunchtime stroll in search of blooms and more. On this walk, he'll discuss the change of seasons in the gardens including fall flowering bulbs and shrubs.
As superintendent emeritus, Roberts has a unique perspective of the arboretum gardens; he knows the full history of thousands of the arboretum's plants, where they came from, what they like, how they grow and why they were chosen for the collection. He probably has an entertaining story for every plant, too.
Meet at the Arboretum Gazebo. As always, admission is free. One-hour free parking is available along Garrod Drive near the Gazebo. Or stay longer and park in Visitor Parking Lot 55; a parking pass is $10.
Wear comfortable shoes and, if it's particularly sunny, a hat and sunscreen. See how the arboretum's water-wise gardens survived (and thrived) this summer and discover possibilities for your own landscape.
Roberts leads these Wednesday tours once a month. Become a "Walk with Warren" regular and really get to know this wonderful local resource.
Details and directions:
arboretum.ucdavis.edu