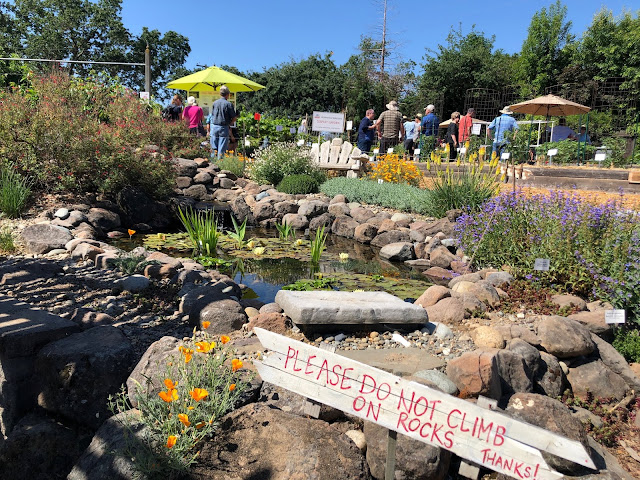 The Fair Oaks Horticulture Center will be buzzing Saturday with demonstrations and mini-workshops. It's also a pretty place just to stroll around. (Photos: Kathy Morrison)
Learn how to make raisins, plant for cool season ahead
It's time to dig into fall. Who better to inspire an intelligent approach to cool-season gardening than the UC Cooperative Extension master gardeners?

Join dozens of Sacramento County master gardeners on Saturday morning, Sept. 14, during Open Garden at the Fair Oaks Horticulture Center.

During this free event, the master gardeners open the gates to their little paradise in Fair Oaks Park to demonstrate how they do what they do: growing delicious vegetables and fruit, composting, and developing water-wise landscaping.

Demonstrations start at 9 a.m. and run through noon. Information tables provide expert advice on any Sacramento-area garden issue, including what to plant now and pest identification.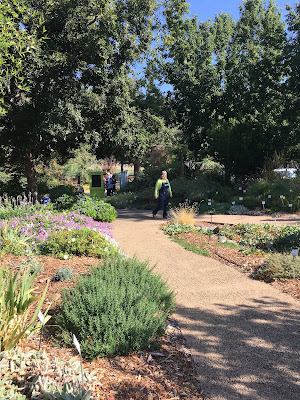 Get ideas for fall planting in the Water Efficient
At 10 a.m., the master gardeners will host mini-workshops on several autumn topics including:
* Fall planting and water-wise plant selections, in the Water Efficient Landscape Garden.
* Propagating herbs, in the Herb Project Area.
* How to grow a raisin, in the Hort Center vineyard.

Ongoing throughout the morning will be demonstrations on the benefits of mulch; pruning cane berries and blueberries; preparing the garden for cool-season vegetables; and compost pointers.
The Fair Oaks Horticulture Center is located at 11549 Fair Oaks Blvd., Fair Oaks.
Details:
sacmg.ucanr.edu