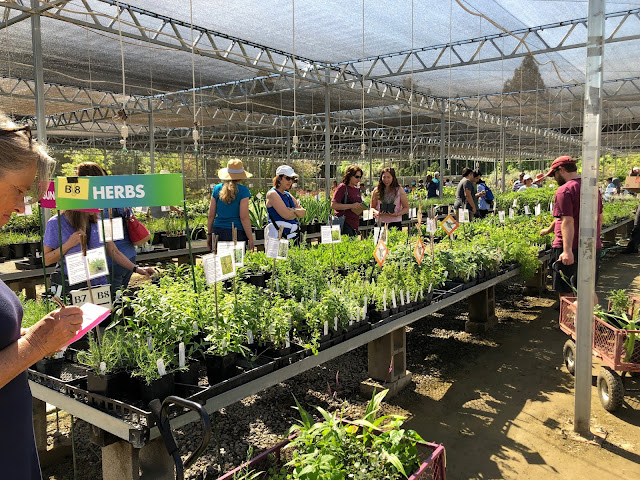 Saturday's Arboretum plant sale is the first of three scheduled this fall. (Photo: Kathy Morrison)
Members get first choice of thousands of plants
Fall is for planting, especially if you're transplanting California natives or low-water shrubs and perennials. Putting them in the ground now allows them to grow strong roots and get established faster.
One of the best places to stock up on water-wise choices: UC Davis Arboretum Teaching Nursery.
On Saturday, Sept. 28, the arboretum nursery hosts its first of three fall plant sales. Admission is free. Parking is available on Garrod Drive and the nearby visitor lots.
From 9 to 11 a.m., members of Friends of the UC Davis Arboretum get first crack at thousands of new plants, grown by arboretum staff and volunteers. That includes dozens of Arboretum All-Stars and other popular favorites. Not a member? Join at the gate, get a 10 percent discount plus a $10 gift certificate, good towards Saturday's purchases.
The sale is open to the general public from 11 a.m. to 1 p.m. Volunteers will be on hand to answer questions and offer suggestions. Also check out the nursery's demonstration gardens.
Upcoming sales will be held Oct. 12 and Nov. 2.
Details and directions:
http://arboretum.ucdavis.edu