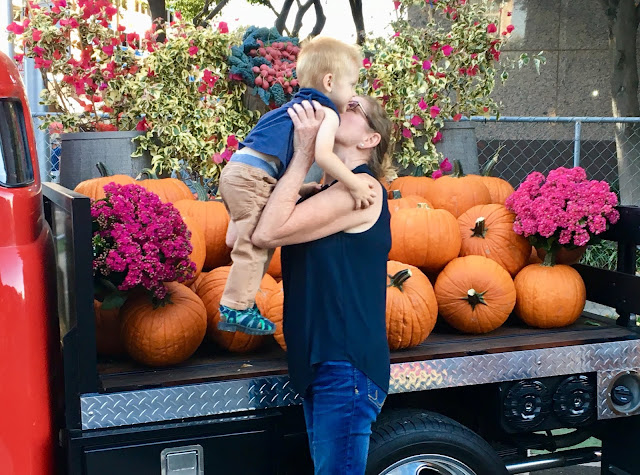 Family-friendly and free, the two-day Farm-to-Fork Festival begins Friday afternoon and runs through 6 p.m. Saturday.
(Photos: Kathy Morrison)
Two days of food, fun and music fill free event
It's Farm-to-Fork Week! Time to celebrate the bounty of the Sacramento region.
The annual street festival on the Capitol Mall kicks off Friday evening, Sept. 27, from 4 to 9 p.m. The fun, food and music continue Saturday, Sept. 28, from 11 a.m. to 6 p.m. Admission is free.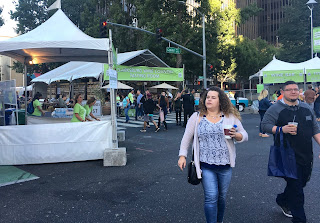 Stroll Capitol Mall on Friday night for food, beverages and
Friday is devoted to free music and strolling with more than a mile of local food, regional wine, craft beer and other food-related vendors along Capitol Mall.
Saturday, the concerts continue along with a full slate of cooking and farm-related demonstrations.
Among the highlights of Saturday's demonstration schedule are:
* At 11 a.m., learn flower arranging from Susi Destafani of Nugget Markets and a flower farmer from Full Belly Farm. Audience members will get to build their own bouquets and arrangements to take home.
* At noon, chef Jet Aguirre will show how plants can make a meal during the UC Davis Health cooking demonstration. On the menu: yam cakes, butternut squash and quinoa patty, red beet puree, mushrooms, tri-color cauliflower and fig gastrique.
* At 1 p.m., find out how to make a perfect cup of coffee with Nugget Markets' Marcie Smith. She'll cover bean selection, grinding and brew methods as well as share a simple recipe for making cold brew at home.
Also watch sous chefs and butchers compete in two separate challenges s well as other cooking demonstrations. Enter the festival at Fourth and N streets, Fifth and L streets, and Seventh and Capitol Mall.
For a full schedule, click on:
www.farmtofork.com
.