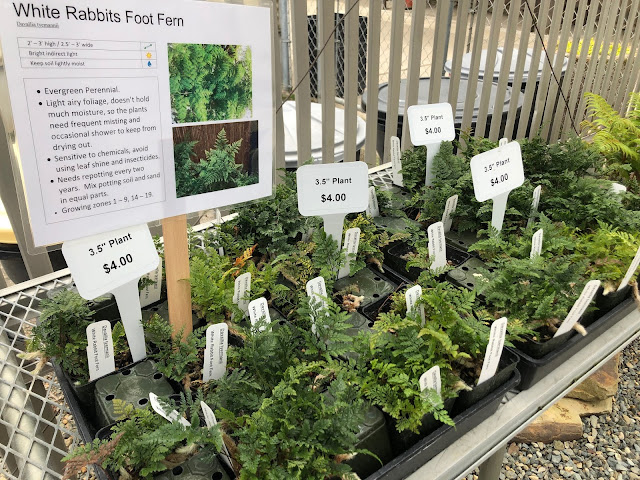 American River College horticulture students propagate the plants for their sales. The fall event is Saturday from 8 a.m.
to 2 p.m. (Photo: Kathy Morrison)
From ARC to Woodland, groups host Saturday events
Fall obviously is for planting; why else would so many groups host plant sales this month? Wherever you live, there's likely a special sale near you.
Besides the big event this weekend at Shepard Garden and Arts Center in Sacramento's McKinley Park (
see details here
), here are three more sales, all on Saturday, Oct. 5:
- American River College Plant Sale, 8 a.m. to 2 p.m. Find native plants, vegetables, succulents and perennials, propagated by students. All proceeds benefit the ARC Horticulture Program. Credit cards accepted. The sale will be held in the Technical Education area, on the northeast corner of campus, behind Automotive; Parking Lot A off Myrtle Avenue, Sacramento. Information:
www.arc.losrios.edu/horticulture
- Placerville Native Plant Sale, 9 a.m. to noon. Shrubs, trees, perennials, ferns, grasses, vines, groundcovers and succulents will be offered by the California Native Plant Society's El Dorado Chapter. View the full plant list
here
. Books on native plants also will be sold. Cash, checks and credit cards accepted. They'll be set up in front of Building C, El Dorado County Government Center, 2850 Fairlane Court, Placerville.
https://eldoradocnps.org/news-events/plant-sales
- Woodland Fall Plant Sale and Workshop, 9 a.m. to noon, Saturday, Oct. 5. The UCCE master gardeners of Yolo County, Woodland Community College and Woodland High School banded together for this big sale, featuring perennials, annuals, houseplants, landscape plants and winter vegetables. At 9:30 a.m., learn more about fall gardening during a free workshop. Woodland Community College, 2300 East Gibson Road, Woodland.
http://yolomg.ucanr.edu/?calitem=462429&g=57253