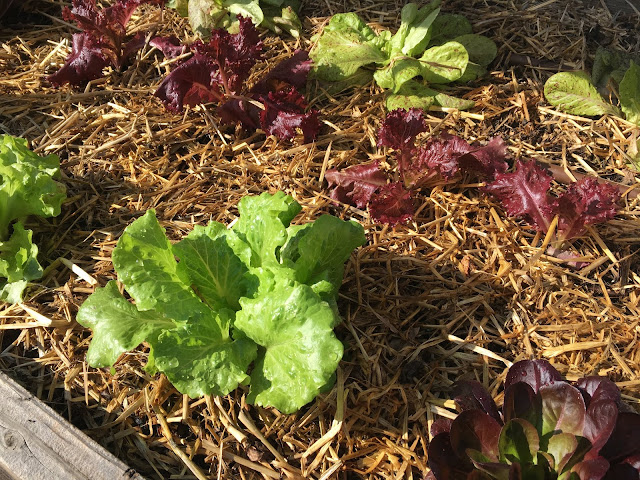 Learn to grow your own lettuce and other cool-weather crops during free seminars Saturday at Green Acres. (Photos:
Learn about cool-weather vegetables at free seminars
Make the most of our second growing season; plant a winter garden.
Learn the basics of cool-weather vegetables during free seminars at 10 a.m. Saturday at Green Acres Nursery & Supply.
All five locations will host this informative Oct. 12 workshop, "From Seed to Supper." Get advice on how to prep the vegetable beds, what to plant (and when) and how to care for your crops.
Among the vegetables that thrive in Sacramento winter gardens: Lettuce, cabbage, broccoli, kale, chard, beets, onions, leeks, fava beans and peas.
Green Acres are located in Sacramento (8501 Jackson Road), Elk Grove (9220 E. Stockton Blvd.), Folsom (205 Serpa Way), Rocklin (5436 Crossings Drive) and Roseville (901 Galleria Blvd.).
Details and directions:
www.idiggreenacres.com
.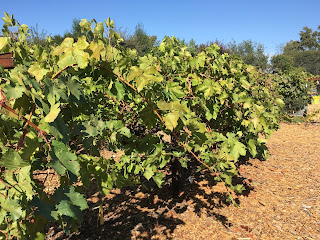 During Wednesday's Open Garden, the UCCE master gardeners
will tell h
ow they prepare the
Horticulture Center's
vineyards
for winter.
Meanwhile, catch these events Wednesday:
-- The last Open Garden of 2019 at the Fair Oaks Horticulture Center. The center will be open from 9 a.m. to noon for this free informal event presented by the UCCE Sacramento County master gardeners.  A mini-demonstration at 10 a.m. will focus on "Putting the Vineyard to Bed for the Winter." Ongoing demonstrations will include fertilizing berries, choosing bulbs (in the Water-Efficient Landscape), winter protection for tropical plants and citrus, and using cover crops to replenish the soil in the vegetable garden. The 2020 Garden Guide and Calendar also will be on sale for $10. 11549 Fair Oaks Blvd., Fair Oaks. Details:
http://sacmg.ucanr.edu/?calitem=457036&g=21788
-- "Garden Til You're 90? Safe and Sane Gardening for All Ages" class. The free class starts at 9 a.m. and is taught by the UCCE master gardeners of El Dorado County. Tools and props that make gardening more comfortable will be presented, including use of different types of equipment. The free class will be held at the Cameron Park Community Services District, 2502 Country Club Drive, Cameron Park. No registration required. Details:
https://www.facebook.com/events/498781757611021/
-- "Walk With Warren." The walking tour starts at noon Wednesday at the UC Davis Arboretum. More on that
here
.