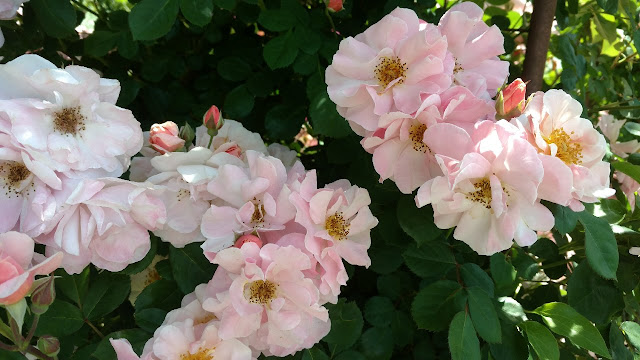 See all sorts of spectacular roses at the 56th annual Sierra Foothills rose show. (Photo: Debbie Arrington)
See and smell hundreds of beautiful blooms
October is great weather for roses, which respond to mild temperatures with abundant flowers.
Enjoy hundreds of beautiful blooms at the 56th annual Sierra Foothills Rose Society show Saturday, Oct. 19, at Green Acres Nursery and Supply, 205 Serpa Way, Folsom.
Besides the exhibition roses, the show includes arrangements and rose photography. This is the fourth year that Green Acres has hosted the Sierra Foothills event. It's become an impressive showcase for this fall spectacular.
"We love it," said Kay Jelten, the club's president. "We're in a big covered greenhouse but it's open on the sides, so there's good ventilation. Lots of folks keep coming through – and meeting the public is one of the goals (of having a show)."
The public is invited to enter roses, too. Entries are open 6:30 to 10 a.m.; first-time participants should arrive before 9 a.m.
Anyone can enter a flower in the rose show, Jelten said. The rose just has to be home grown and a named variety. Make sure to cut a long stem (at least 10 inches), preferably with three sets of leaves. For display, the best roses are about half open; not tight buds.
The public also is needed to help judge one category: Most fragrant rose. There will be plenty of candidates to sniff.
See – and smell – for yourself. Show hours are noon to 5 p.m. Saturday. Admission and parking free.