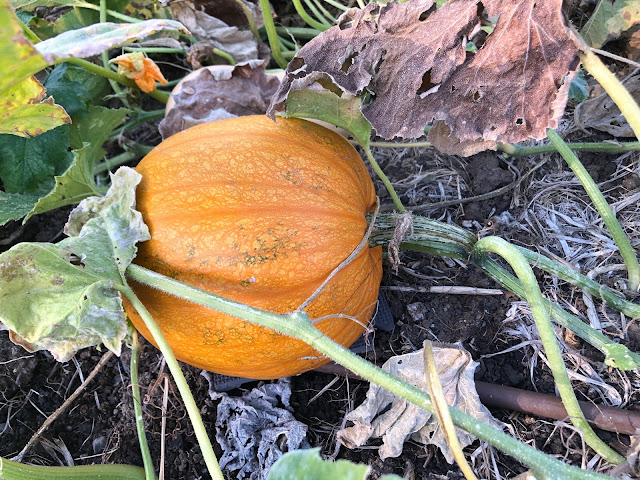 Harvest pumpkins and squash to use for fall decorations or store them for winter meals. (Photo: Kathy Morrison)
Make the most of warm weather; it helps roots grow
Could our weather be any better? This week, expect Sacramento's high temperatures to return to the low 80s, warming the soil and promoting root growth.
It's an excellent time to transplant shrubs, trees and perennials. Or start a winter vegetable garden. Cabbage seedlings planted now will be ready for St. Patrick's Day.
* Before planting anything, refresh your soil with compost or other organic matter.
* Got leaves? Keep them for instant mulch.
* Dig up corms and tubers of gladioluses, dahlias and tuberous begonias after the foliage dies. Clean and store in a cool, dry place.
* Treat azaleas, gardenias and camellias with chelated iron if leaves are yellowing between the veins.
* Clean up the summer vegetable garden and compost disease-free foliage.
* Harvest pumpkins and winter squash.
* Harvest apples, pears, pomegranates and persimmons.
* Plan ahead for spring flowers. Plant cornflower, nasturtium, nigella, poppy, portulaca, sweet pea and stock.
* Plant seeds for radishes, bok choy, mustard, spinach and peas.
* Plant garlic and onions.
* Get instant fall color with mums, calendula, pansy, snapdragon, primrose and viola.
* Reseed and feed the lawn. Work on bare spots.