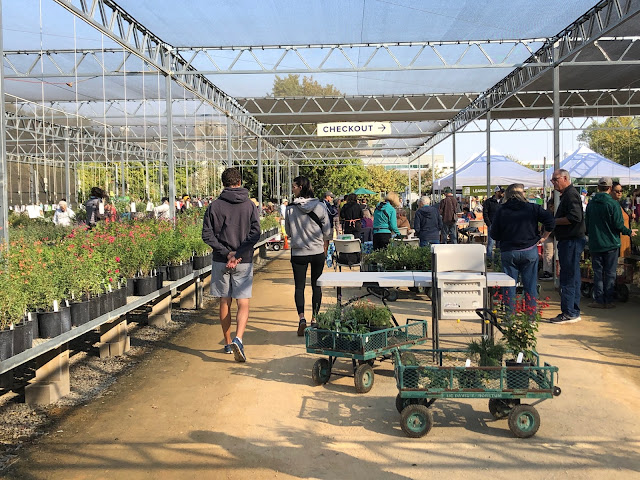 The UC Davis Arboretum Teaching Nursery's series of fall plants concludes Saturday. All remaining plants will be discounted. (Photo:
Kathy Morrison)
Thousands of water-wise plants available at deep discount
It's the plant sale you've been waiting for: The UC Davis Arboretum's fall clearance.
From 9 a.m. to 1 p.m. Saturday, Nov. 2, the arboretum teaching nursery will host its season-ending clearance sale of remaining plants.
At the one-acre nursery, there are still thousands of water-wise blooming perennials, shrubs, trees, bulbs and more, priced to leave. Among the selection are most Arboretum All-Stars and other favorites.
All plants are discounted 20 percent; Friends of the Arboretum get a 30 percent discount. Not a member? Join at the door and get a $10 discount coupon, too.
Admission is free. The nursery is located on Garrod Drive near the small-animal veterinary hospital on the UC Davis campus.
Details and plant list:
https://arboretum.ucdavis.edu
.