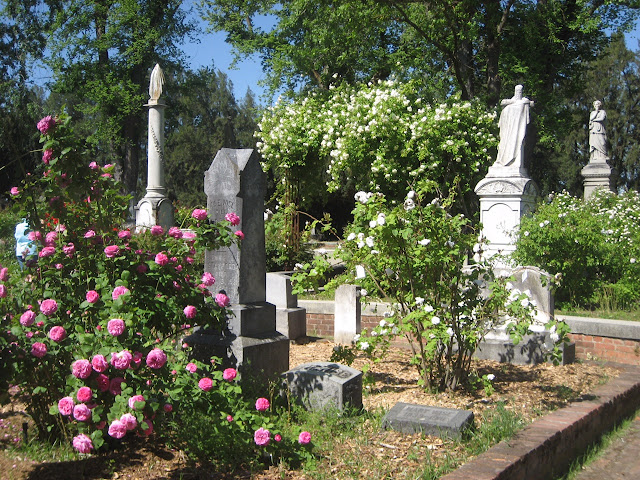 Tour the gardens of the Historic City Cemetery while learning about the Masons buried there. (Photo: Kathy Morrison)
Group connected to early American and California history
Ever wonder about the eye and pyramid on the back of a dollar bill? Here's your chance to find out.
Discover a chapter of early California and American history during a free tour of Sacramento's Historic City Cemetery.
At 10 a.m. Saturday, Nov. 2, "Masons" will explore the lore behind the Freemasons – a secretive brotherhood that helped shape the making of a nation.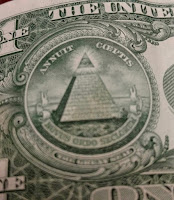 Our $1 bill carries a Masonic symbol.
(Photo: Debbie Arrington)
Originally started in England, the Freemasons (or Masons) became established in colonial America with the first lodge founded in Boston in 1733. Several of America's founding fathers including George Washington were Masons. Some remnants of Masonic symbolism still appear on U.S. currency.
California's early leaders included several Masons, some of whom now reside at the City Cemetery. "On this tour, you'll hear stories of some of the residents that were Masons, and we'll even have some Masons shedding light on the ways and the history of the Masons not only in Sacramento, but around the world," said the tour organizers.
Besides learning history, patrons also get a chance to see the cemetery's famous gardens in their fall foliage. Meet at the cemetery's main gate, 1000 Broadway, Sacramento. Free parking is available on surface streets. Wear comfortable shoes; this is a walking tour.