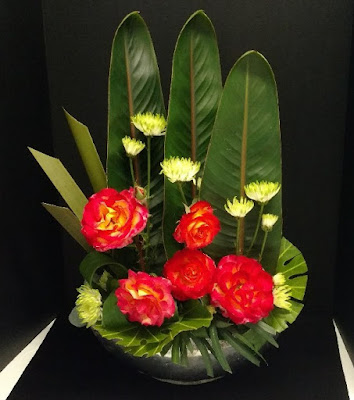 Make a centerpiece appropriate for the holidays at Saturday's
ikebana workshop. (Photo: Debbie Arrington)
Ikebana International offers fall holiday workshop
Learn how to make a memorable and beautiful centerpiece for Thanksgiving during a special ikebana workshop, set for 10 a.m. Saturday, Nov. 9.
Hosted by Ikebana International, this two-hour workshop will be taught by Ki Doh Yasmin Spiegel and is suitable for youths, ages 8 and up (with supervision), as well as adults.
"This morning workshop will explore fall and Thanksgiving holiday themes," according to member Jan Goehring. "Each participant will take home an arrangement suitable for a table centerpiece or special gift. Additional instruction after class is available."
Fee is $15 for Ikebana International members, $20 general. To register and get the workshop location, email
julie@ARConservancy.org
or call 530-621-1224.