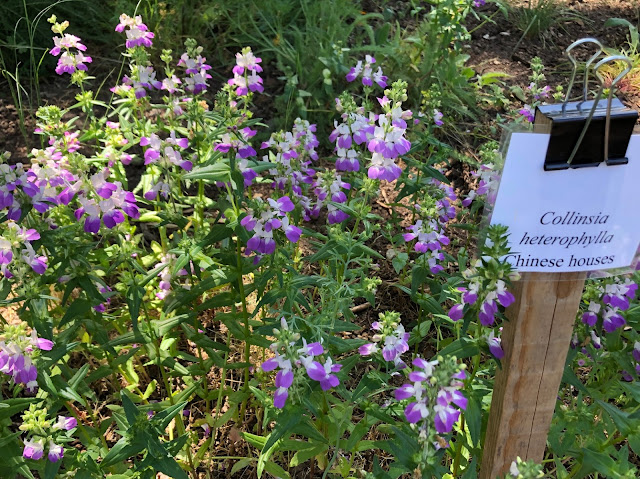 Chinese houses, a native wildflower, above, and California spicebush (
Calycanthus occidentalis
), below, a native shrub, were photographed during the 2019 Gardens Gone Native Tour. CNPS' Sacramento Valley Chapter is seeking gardens to be stops on the 2020 tour. (Photos: Kathy Morrison)

2020 tour seeks applicants in Sacramento and Yolo counties
Do you love native plants? Is your landscape filled with California natives? Can your garden inspire others?
If so, your garden may be a candidate for the 2020 Gardens Gone Native Tour.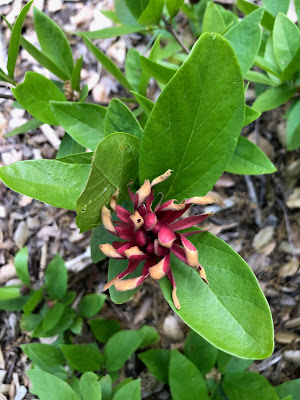 Hosted by the Sacramento Valley Chapter of the California Native Plant Society, the tour has quickly grown into a major event, attracting hundreds of patrons. The 2020 tour celebrates the event's 10th anniversary.
Organizers are recruiting possible tour stops now. Deadline for applications is Jan. 15 with the actual tour to be held April 25.
"Interest in California native plants continues to grow," said the organizing committee. "Sharing your own garden and experiences helps others learn about the aesthetic, water efficient and habitat restoration benefits of California natives."
Gardens on the tour should be planted in at least 50 percent California natives and located in either Yolo or Sacramento counties. Home gardens as well as private businesses will be considered.
If you would like more information or would like to apply for the tour, please visit
https://www.sacvalleycnps.org/fairsevents/gardens-gone-native
. Or email
gardensgonenative@gmail.com
.