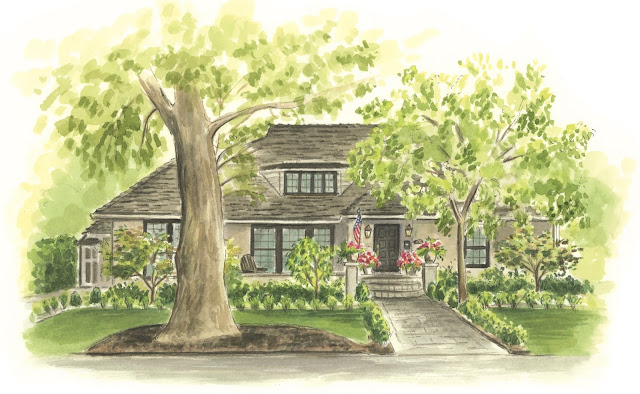 This 44th Street home will be featured during the 2019 Sacred Heart Holiday Home Tour. (Courtesy Sacred Heart Holiday Home Tour)
Tickets are now on sale for Fabulous Forties celebration
Tickets are now on sale for one of Sacramento's biggest and most beloved holiday events – the Sacred Heart Holiday Home Tour.
Now in its 46th year, this three-day tour annually attracts more than 5,000 patrons, who stroll through the Fabulous Forties to see houses professionally decked out in their Christmas best.
From Dec. 6 through 8, five distinctive homes will be showcased, each with an individual theme ranging from "Coastal Christmas" to "More the Merrier."
Tickets ($30) are available online and through some select East Sacramento businesses. (See website for list.) Proceeds go toward scholarships for students to attend Sacred Heart Parish School as well as school programs.
This is more than a home tour; it's a community kickoff for the holiday season. A Champagne and Bubbles bar will offer fizzy refreshments in the late afternoon at the school. Sacred Heart also hosts a boutique with vendors offering Sacramento-made products and treats. The boutique and bubbles bar are open free to the public.
Tour hours are noon-8 p.m. Dec. 6, 10 a.m.-7 p.m. Dec. 7 and 11 a.m.-5 p.m. Dec. 8. For advance tickets and more details:
www.sacredhearthometour.com
. On tour days, tickets will be available at Sacred Heart Parish School, 856 39th St., and the first home on the tour, 1370 46th St.